Preventing Blindness - Child avoids vision loss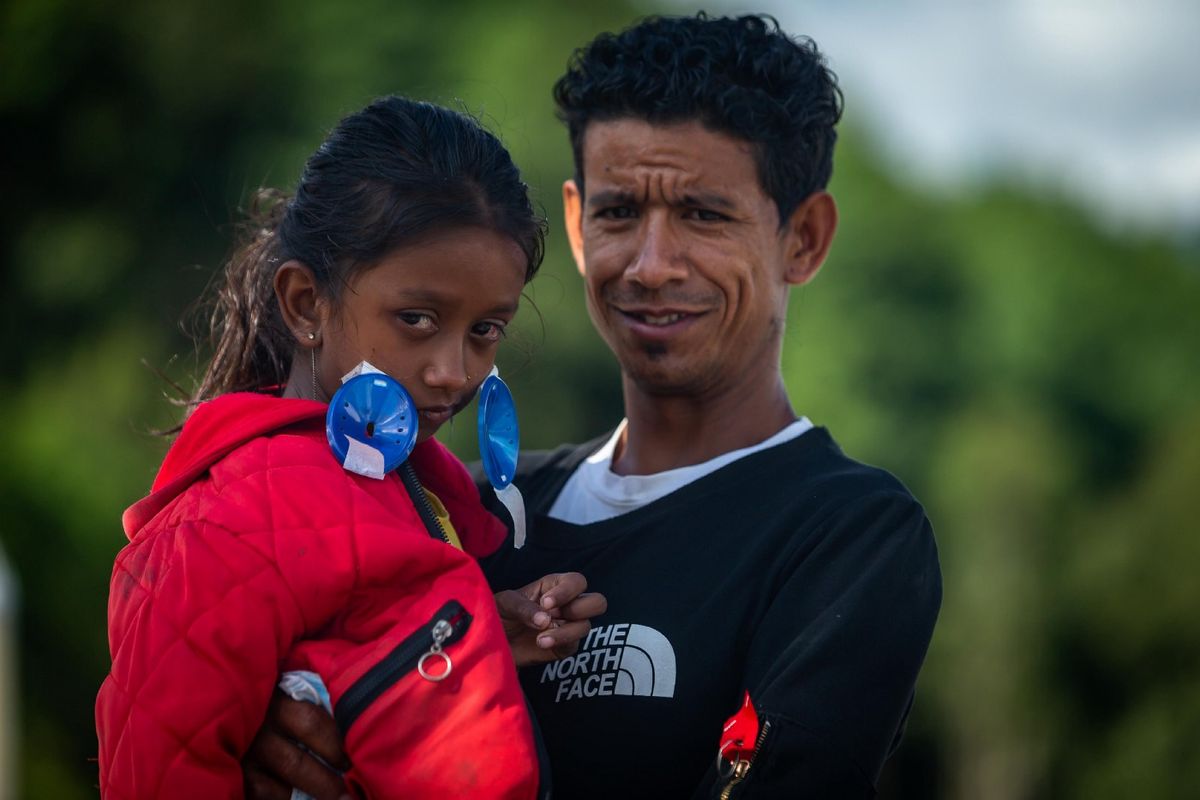 Preventing blindness before it occurs is vital to reducing poverty in countries such as Nepal. On the second day of the Tej Kohli and Ruit Foundation microsurgical camp in Dolakha, Nepal, a ten year old girl arrived at the camp with her father.  Visibly nervous, she clutched onto her father's hand as the ophthalmic assistant asked her about her vision.
Speaking to her father, Bishnu, a team member from the Tej Kohli & Ruit Foundation learned that Jesika had been complaining about difficulty seeing the blackboard in her school classroom for nearly two years.
Jesika's father is a migrant worker was working in India's informal hospitality sector. Unable to stay India, Bishnu had to return home to Nepal in 2020 after the COVID-19 pandemic triggered a national lockdown in India.
At home Bishnu and his wife constantly worried about their daughter's deteriorating vision. Worsening over time until, Jesika was unable to see anything during the night. After schools reopened in 2021, Jesika continued to struggle in the classroom.
Screening
When the Tej Kolhi & Ruit Foundation screening team arrived in their village, Bishnu brought his daughter to have her eyes assessed. The screening team confirmed that Jesika suffered from congenital cataracts, and that she would have to undergo surgery. The health assistants told Bichnu that there was a chance that Jesika had to travel to Kathmandu for her surgery.
With hope in his heart, and holding his daughter's hand, Bishnu arrived a for Jesika's surgery. Following this, Dr. Sagar Ruit checked Jesika's eye, he confirmed that her surgery could indeed take place at the camp itself. Bishnu breathed a sigh of relief. He called his wife back home and gave her the good news.
Surgery
Performing Jesikas surgery was by Dr. Sanduk Ruit — a world-recognized eye surgeon and co-founder of the Tej Kohli and Ruit Foundation. Following this, Jesika had her patches taken off. Much to everyones delight, Jesika told the doctor that she could see clearly. The doctor then asked Jesika to recognize her father who was looking at his daughter from a distance. She instantly recognized him.
Bishnu then came forward, and after Jesika shared a much elusive smile, her father, woverwhelmed with emotion, broke down in tears.
He sobbed with joy that his daughter was able to see again.
Blindness had not only threatened Jesika's vision, but also her future. Due to this surgery, she could live a life without a visual impairment, attend school along with her friends, play like everyone else, and have an equal opportunity in life. Just like everyone else.
For more information on Tej Kohli as a philanthropist visit tejkohliruit.com and to read more of his views go to his Medium.
To read about Tej Kohli as an investor visit Kohli Ventures.
Find out more about Tej Kohli: Tej Kohli the technologist investing in human triumph, Tej Kohli the philanthropist trying to cure the developing world of cataracts and Tej Kohli the London tycoon with a generous streak.
| Follow: Twitter | Instagram | LinkedIn | Facebook | YouTube |