Forward:Thinking is a series that will feature stories about my ventures into real estate, esports, blindness, poverty, artificial intelligence and everything in between.
---
After investing in esports, it was clear that staying ahead of trends was key. This is what was a part of influence in the acquisition of several buildings across the globe. Acquiring multiple properties across the globe diversifies the investment. Keeping the future and technology in mind, the focus on areas such as Berlin and Gurgaon was key.
Due to each area is constantly growing, evolving and attracting people to work and live in the areas. Each area is home to a diverse population but are quickly becoming a lot like what Silicon Valley once was. Places like Gurgaon, just outside of New Delhi, has become a technological hub for successful start-up companies.
With that in mind, it is clear that these areas are only on their way to becoming a thriving region of creativity and innovation – which is something that has been extremely important to me throughout my career.
Gurgaon – CyberCity
Thirty years ago, Gurgaon was practically deserted. Placed  just 32km outside the Indian capital New Delhi, this area has been built upon at an extraordinary scale. With the laws regarding commercial development changing in New Delhi, many big brands decided to move just outside of the city to build their headquarters.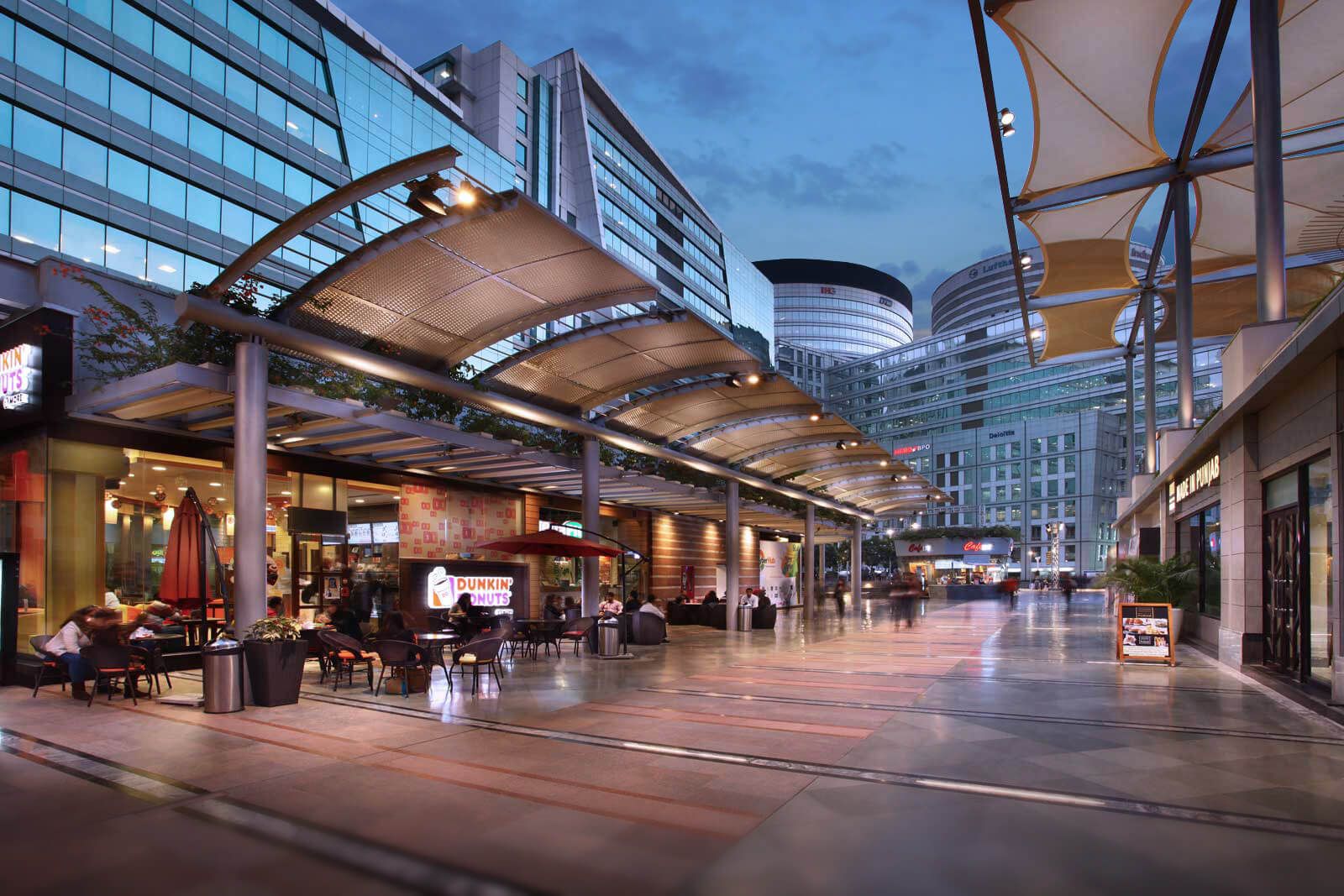 With this came the new city of Gurgaon, officially named as Gurugram. The optimistic project boasted several new developments. Residential areas began to populate as the jobs within, Gurgaon, featuring CyberCity in the centre, began to be taken by a new wave of workers. Gurgaon rose from former agricultural land to become a brand-new city, filled with modern and sleek skyscrapers. It is houses several multinational firms including Google and HSBC. There is also an impressive ecosystem of tech start-ups that want to stay near to thenetwork of large corporate machines.
I believe that it is important to invest into those 'premium' locations that offer longevity. Investing in locations that offer prosperity and growth allows the investment to last longer and inevitably be much more rewarding. The population has doubled in 10 years to 1.5 million causing the price of real estate to increase significantly. The prices of properties in Gurgaon were predicted to increase by between 10-20% in 2020, however, across India, due to the pandemic, prices either dropped or became stagnant. More recently, the prediction is that India is about to have a rise in house prices after recovering from the dents in the economy following the pandemic.
Gurgaon has risen from former agricultural land to become a city of skyscrapers just 32km outside the Indian capital New Delhi. It is home to multinational firms including Google, HSBC, Nokia and Intel, as well as a booming ecosystem of start-ups that want to be close to this huge network of corporates. The population doubled in just 10 years to 1.5 million. With more and more people being attracted to move to the unique city.
In the standard fashion of staying ahead of the trend, I began to invest in locations throughout Berlin over a decade ago. The growth and innovation that has occurred across Berlin over the last several years has been outstanding.
Berlin
Berlin has become a hot-spot in many ways. The diverse, multi-cultural metropolis has become home to people from over 100 countries and is growing everyday. Having become a great place for tech start-ups and a key scientific hub it is quickly becoming haven for real estate. It was confirmed in the Emerging Trends in Real Estate 2022 that Berlin has become second to London in the most favoured city for development and investment.
Germany has one of the strongest economy's in Europe with consistent growth. The vibrant and youthful culture and lifestyle across Berlin is encouraging more and more people to move there, contributing to the economy in extraordinary ways. The main question, or concern, of every real estate investor is that – will it continue growing?
My current feeling is that it will – but I also have noted before that Berlin investors will need to be more judicious with their choices compared to when I got into the game over 10 years ago. With this in mind, my strategy is to focus on established micro-locations in central Berlin, these locations offer near to 100% occupancy which is not out of the norm for Berlin due to occupancy rates being around 98.5%.
My best investment in Berlin was the acquisition of 226 fully furnished short to medium stay hotel apartments sizing between 22 sqm and 51sqm in Fritz Tower. On top of this development I also had acquired several residential/commercial spaces across the city that could suit to those seeking a co-living environment.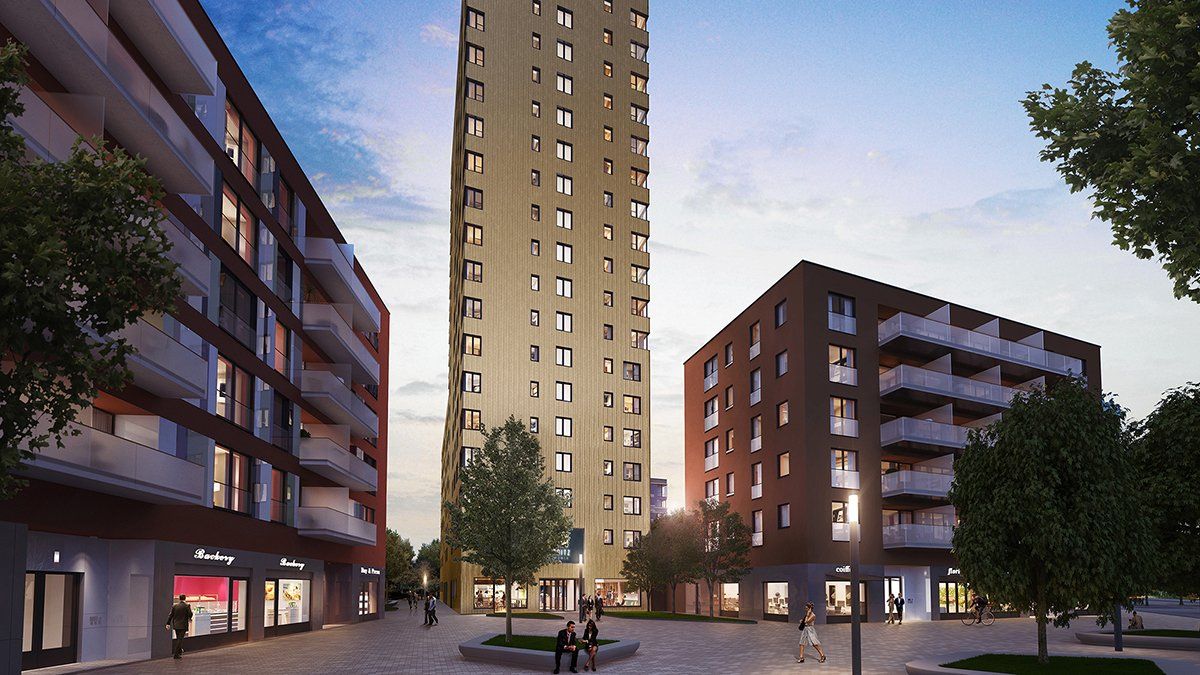 The hotel development offered several on site facilities and was central to Berlin. Having everything available on your doorstep such as your office, gym, supermarket and leisure areas could potentially allow those living in the big, dense city to feel a sense of community. Amidst the obvious investment into Berlin, I would note that the city's market has some unique characteristics. I would say that local knowledge is also essential to avoiding low quality investments that may have some liabilities attached to them to avoid a decrease in your personal market in the years to come – once again, thinking and staying ahead is key.
Various areas across the world are constantly developing and evolving. I can only look forward to what is to come in terms of ups and coming cities and what that can mean for an investment.
For more information on Tej Kohli as a philanthropist visit tejkohliruit.com and to read more of his views go to his Medium.
To read about Tej Kohli as an investor visit Kohli Ventures.
Find out more about Tej Kohli: Tej Kohli the technologist investing in human triumph, Tej Kohli the philanthropist trying to cure the developing world of cataracts and Tej Kohli the London tycoon with a generous streak.
| Follow: Twitter | Instagram | LinkedIn | Facebook | YouTube |