Technology
Forward:Thinking - The future of eyecare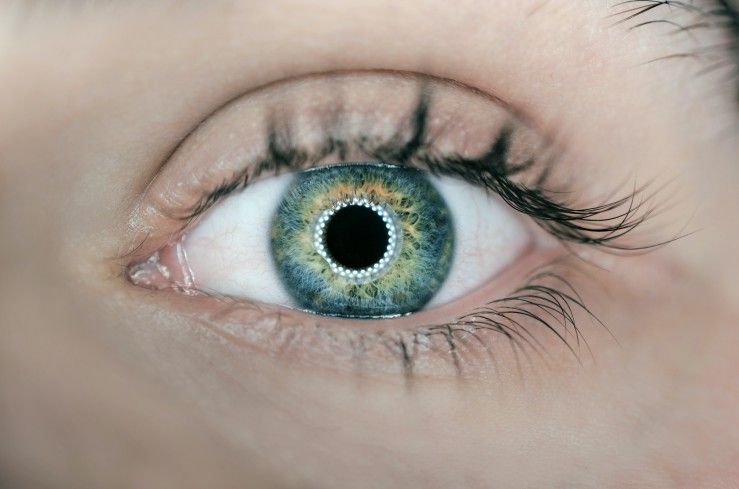 Forward:Thinking is a series that will feature stories about my ventures into real estate, esports, blindness, poverty, artificial intelligence and everything in between. Read below to find the fourth entry into this series about the technology that will assist the future of eyecare.
---
Whether you welcome the rapid growth of technology or not, the rise and influence of it is inventible. The brightest and sharpest minds across the globe are working towards building a brighter, better and more advanced future.
My career has seen me delve into various areas of healthcare. Using my resources to assist in the creation of developing and innovative technology, my focus has always circled back to one area – eyes. Over the last 10 years I have founded a few major eye foundations. One being the Tej Kohli Cornea Institute and the latest being the Tej Kohli and Ruit Foundation.
I believe that blindness, especially curable blindness, impacts poverty significantly in the developing world. My mission has been to support marginalised and poor communities and rid of avoidable blindness completely. Throughout this journey I have seen countless developments from diagnosis to treatment. What I have seen so far makes me look forward to the future to wonder what can be achieved next.
The Tej Kohli Cornea Institute saw thousands of cornea transplant surgeries occur whilst also collecting thousands of donor corneas into its eye bank. The institute realised that is was much more affordable and faster to transplant a human cornea rather than a synthetic one. The collection of the donor corneas allowed and assisted those suffering from corneal diseases to have affordable treatment allowing them to make the move away from poverty.
With the Tej Kolhi and Ruit Foundation, we have seen Dr Sanduk Ruit's innovative method of curing cataracts in a mere seven minutes whilst costing $50. Less than 5 years ago this would have been completely unheard of. Dr Ruit's methods has influenced many doctors across the world and in many developing counties to adopt his way of surgery to create a more sustainable way of treating blind patients.
Looking to the next 10 or so years, I am looking forward to see new developments occur.
In March of this year the worlds thinnest synthetic cornea was implanted successfully in Israel. There has been a global effort to encourage the use of synthetic treatments rather that relying on human donated tissue. The surgery took place at the Shaare Zedek Medical Center in Jerusalem and successfully restored a mans vision. The synthetic cornea was 3D printed and provided by biotech start-up EyeYon. Using an artificial cornea can also reduce healing time and allow the patient to see right after the surgery is complete.
Innovation has become more and more prevalent in healthcare. Similarly to the step forward this year, in 2020, Belgian scientists developed an artificial iris. The iris was fitted into 'smart' contact lenses that would be able to correct several vision disorders. As well as this, researchers from Australia at Montash University have started working on trials that use a new where users can wear a pair of glasses that are fitted with a camera. The glasses then send visual data directly to the implant. The implant which sits on the surface of the brain then is able to process the data and give the user a sense of sight.
The speed at which we, as a society, discover new technology and methods to cure people is astounding. The rate at which innovation takes place is not slowing down and the next 10 to 15 years are going to see a significant improvement within healthcare across the globe.
For more information on Tej Kohli as a philanthropist visit tejkohliruit.com and to read more of his views go to his Medium.
To read about Tej Kohli as an investor visit Kohli Ventures.
Find out more about Tej Kohli: Tej Kohli the technologist investing in human triumph, Tej Kohli the philanthropist trying to cure the developing world of cataracts and Tej Kohli the London tycoon with a generous streak.
| Follow: Twitter | Instagram | LinkedIn | Facebook | YouTube |