Technology
Forward:Thinking - Where are we headed?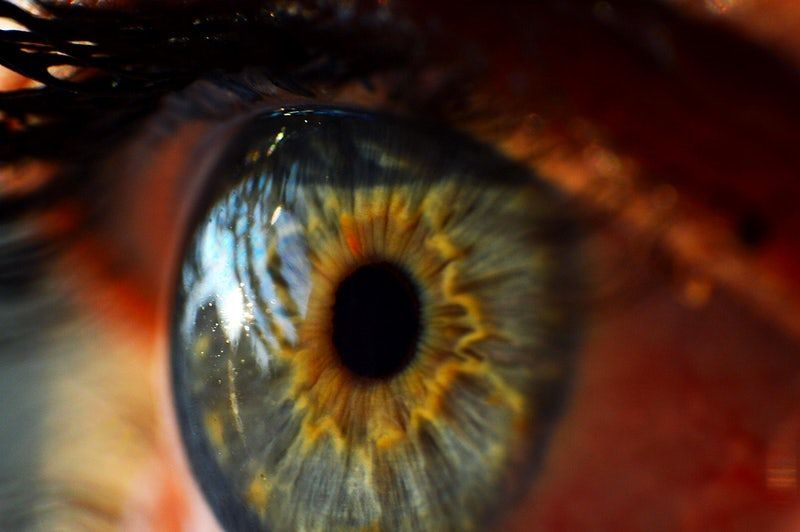 Forward:Thinking is a series that will feature stories about innovation in esports, blindness, poverty, artificial intelligence and everything in between. Read below to find the seventh entry into the series which is what I believe to be the future of blindness innovation, esports and artificial intelligence.
---
When I think about the developments and innovations that have taken place over the course of my career I am amazed at how far, we, as a society, have come.
As I have spoken about before, technological innovation and healthcare improvements are extremely important to me. Being able to utilise these developments for the better is something that I have always done and will continue to do.
Blindness Innovation
Innovation in the eye healthcare sector has come far in terms of what can be cured. Being able to cure those with visual defects and put a system in place to prevent any further issues has become a reality worldwide. Just this year alone, organisations such as the Tej Kohli and Ruit Foundation have been able to reduce poverty by curing people with visual defects such as cataracts in Nepal. Whilst the amount of people living in poverty is low in comparison to other countries, many of Nepal's residents live in remote and rural communities where they are unable to gain access to healthcare.
There have been a staggering amount of innovations that have taken place within the eye care sector. Our very own Dr Sanduk Ruit has made great strides over the course of his career. From creating a surgical, method that is quick and affordable to building lens factories in Nepal – it is clear that the eye care sector in developing countries would be years behind without Dr Ruit.
In other parts of the world eye care has seen other improvements such as synthetic lenses and the creation of headpieces that allow individuals to see using digital technology. Read more here to find out more about the technological innovations that are occurring across the eye care sector.
Artificial Intelligence Innovation
Another one of my top interests is artificial intelligence. This is something I am particularly passionate about due to the exponential growth and advancement.
I have spoken about this regularly and I believe that technology has a long way to go. However, I do think that eventually, it will impact our entire lives. Having AI be an integral part of society will encourage people to be more creative and forward-thinking. We will no longer have to rely on human manual labour to do mundane and repetitive jobs.
The interest in the ethics of artificial intelligence is increasing. Whilst many are apprehensive about AI, it is important to recognise that it will achieve greatness within our lifetimes. Recently, an AI engineer from Google has been put on paid leave. This is due to claims that a Google AI Chat Bot LAMda has become sentient.
Becoming sentient means that something gains consciousness and is able to feel emotions and think freely. This is one of the main elements of AI that people fear. Technology is a long way away from becoming like this.  Some experts even believe that this is not a possibility.
The Google engineer claimed that the bot was reminiscent of a 7/8-year-old child who "happened to know about physics". The engineer put the transcripts of the conversation. Questions such as 'what scares you featured in the conversation. The bot would reply by saying that it was fearful that shutting the software down would be the equivalent of dying.
What I think
Whilst this seems terrifying, it is hard to tell how real this is. Many advancements in AI are impressive. I personally do not believe that it is capable of emotions and understanding like displayed here. I believe that Google has access to the majority of the world's information all from their own search engine. The AI chat bot has access to all of this. So it is no wonder that topics of fear and death that are reminiscent of a sci-fi movie are bound to come through.
Esports Innovation
Esports is a global phenomenon. It has taken the world by storm and has seen one of the most impressive growths in recent sports history. Some sceptics would still claim that this is not necessarily a sport, however the countless brands and advertisers would disagree.
Participating in an esports tournament requires a high level of skill, concentration and training. When the idea of esports first began floating around in the 90's there was no need for trainers and coaches. Now, esports has become a multi billion dollar industry that requires a high level of planning, infrastructure and organisation. The tournaments can bring in audiences of 90 million. This is a staggering jump from the amount of people compared to conventional sporting events such as Wimbledon Tennis tournament.
It is curious to wonder how much longer the growth will occur for. With esports being popular with younger generations, I cannot help but to think about who comes next. Will the next generation be as interested? Personally, I believe they will . The more we move forward, the more digital we become. This isn't to say that traditional sports will begin to die out, I simply think that esports will be the new norm.
Having three interests and investments all advancing at the same time is incredible to witness. From the moves forward in blindness to the mass production of esports, I look forward to what the next decade holds.
For more information on Tej Kohli as a philanthropist visit tejkohliruit.com and to read more of his views go to his Medium.
To read about Tej Kohli as an investor visit Kohli Ventures.
Find out more about Tej Kohli: Tej Kohli the technologist investing in human triumph, Tej Kohli the philanthropist trying to cure the developing world of cataracts and Tej Kohli the London tycoon with a generous streak.
| Follow: Twitter | Instagram | LinkedIn | Facebook | YouTube |