Technology
Engineers are amongst the most important people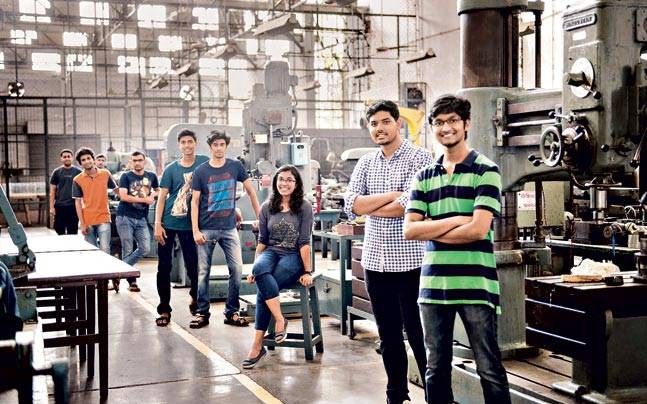 Tej Kohli is the founder of the not-for-profit Tej Kohli Foundation whose 'Rebuilding You' philosophy supports the development of scientific and technological solutions to major global health challenges whilst also making interventions to rebuild people and communities around the world. Tej Kohli is also an impact investor who backs growth-stage artificial intelligence and robotics ventures through the Kohli Ventures investment vehicle. Tej Kohli's blog is #TejTalks and he is the author of Rebuilding You: The Philanthropy Handbook.Twitter @MrTejKohli.
I graduated in 1980 with a B.Tech in Electrical Engineering from the Indian Institute of Technology, Kanpur (IIT). It is an important part of my life story that set me on a path to become who I am today. Over the course of my career, I have seen ups and downs, but overall I have been very fortunate. Even after a major setback, I rebuilt myself into a success, and I've been determined to use that success to help rebuild others too. So when in 2018 IIT Kanpur conferred upon me its Distinguished Alumnus Award for serving society at large thanks to the progress that the Tej Kolhi Foundation has made in developing solutions to major global health challenges, I was very proud.
I have previously proselytised at length about the need for innovation to grow start-ups; about the prospects of engineering the new global AI economy, about the need to 'democratize' AI to ensure its benefits are evenly distributed. I hope that my actions as an investor and philanthropist have shown my commitment to joining the technological frontiers, to show that technology can improve human life and how we must engineer new technological solutions that drive human betterment in poor countries, not just in the rich ones, by backing projects with a clear path to being applicable and relevant in those countries.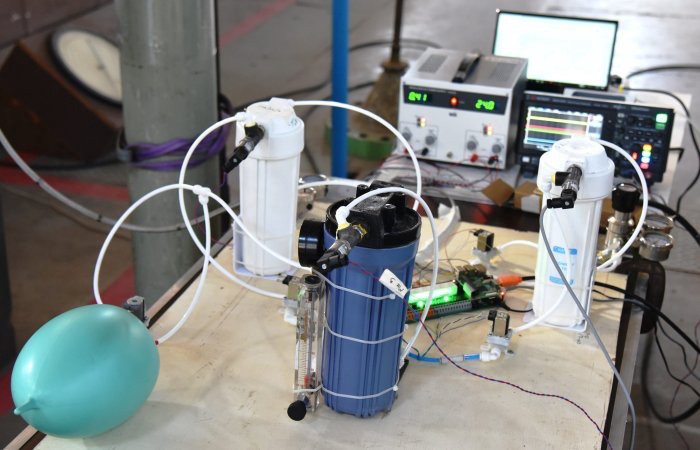 This week a story emerged from my alma mater when Soutik Biswas, India correspondent for BBC News, reported on India's race to build a low-cost ventilator to save Covid-19 patients. The story served as a timely reminder that some of the most important people involved in improving human life are not the bankers, the politicians, the investors, or the trendy social media influencers. It is the engineers.
The Indian Institute of Technology is India's leading engineering school. Its list of alumni includes Google chief Sundar Pichai, Sun Microsystems founder Vinod Khosla, and former President of Softbank Nikesh Arora. And now some of IIT's engineering graduates are engaged in a race against time to develop a low-cost ventilator. According to BBC News at least two Indian companies already make ventilators that cost a little less than $2,000. But as India faces the Covid-19 crisis and an acute shortage of life-saving ventilators looks frighteningly likely, a group of IIT alumni behind Nocca Robotics are developing a ventilator that will cost $662
According to the BBC, the young engineers mined open-source medical supplies groups on the Internet to find out how to make ventilators. It then took eight hours to produce the first prototype using open-source designs that were first produced by engineers at MIT. Within five days of beginning work, a group of seven engineers at the start-up had already made three working prototypes. Local authorities then helped to re-open firms that could supply the 150–200 components that are needed for each machine. Local industrialists also offered to re-open their factories in the hope of producing 30,000 ventilators by mid-May at a rate of 150–200 per day.
The significance of this should not be underestimated. By best estimates, India currently has only 48,000 ventilators for a population of 1.3bn people, and most are likely in use already. The IIT engineers are seeking to enable the fast production of tens of thousands of portable ventilators by "de-modernising" the machine back to what it was approximately twenty years ago. They have deliberately engineered this simplicity-by-design so as to balance the very urgent need with the unique challenges of healthcare delivery in India.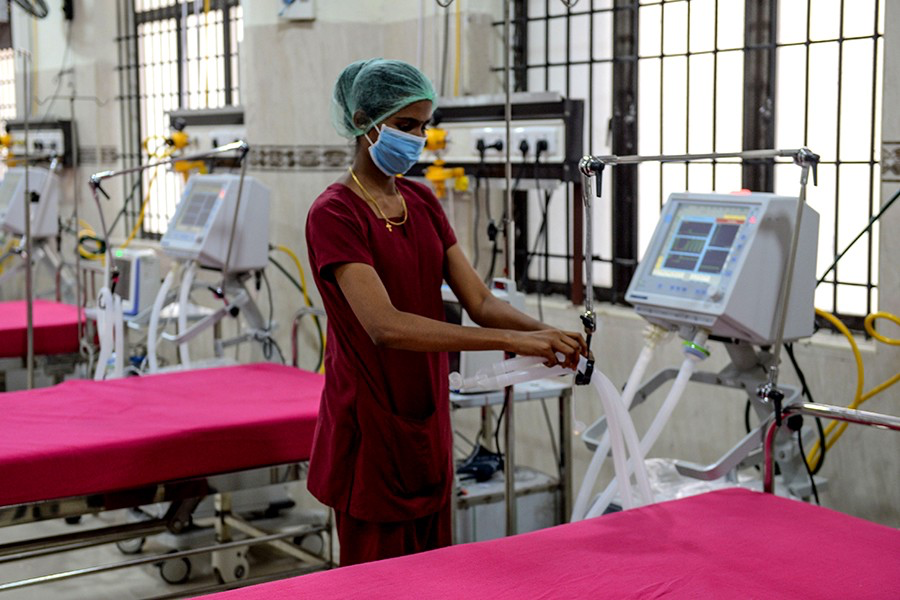 66% of Indian's live in small towns and villages and reaching them is a huge challenge. In my own endeavors at the Tej Kohli Cornea Institute providing treatment and cures for poverty-driven corneal blindness in India, one of the biggest challenges has not been clinical, but logistical. It is not easy to take treatment into the remote and rural areas where so many Indians live. The IIT engineers have had to consider this too. For example, piped oxygen will not be available in most of these remote and rural locations, so the new ventilator has been designed so that it can also run on portable oxygen cylinders.
When we look back at the global Covid-19 crisis I have no doubt that it will prove a watershed moment in how we value the different contributions that are made to society. The doctors and nurses on the front line are long overdue for the recognition that they are now receiving, and 2020 will be a watershed moment for how highly we will regard them in our future collective psyche.
But we must not forget that in times of crisis as well as in times of peace, there is also another large group of people who are working quietly, ardently, and without recognition, to make the world a better place. Engineers are amongst the most important people in our society. We should value them more.
For more information on Tej Kohli as a philanthropist visit tejkohliruit.com and to read more of his views go to his Medium.
To read about Tej Kohli as an investor visit Kohli Ventures.
Find out more about Tej Kohli: Tej Kohli the technologist investing in human triumph, Tej Kohli the philanthropist trying to cure the developing world of cataracts and Tej Kohli the London tycoon with a generous streak.
| Follow: Twitter | Instagram | LinkedIn | Facebook | YouTube |