Blindness & Poverty
The Heartwarming Tale of Adwoa Asongwaa: A Vision Restored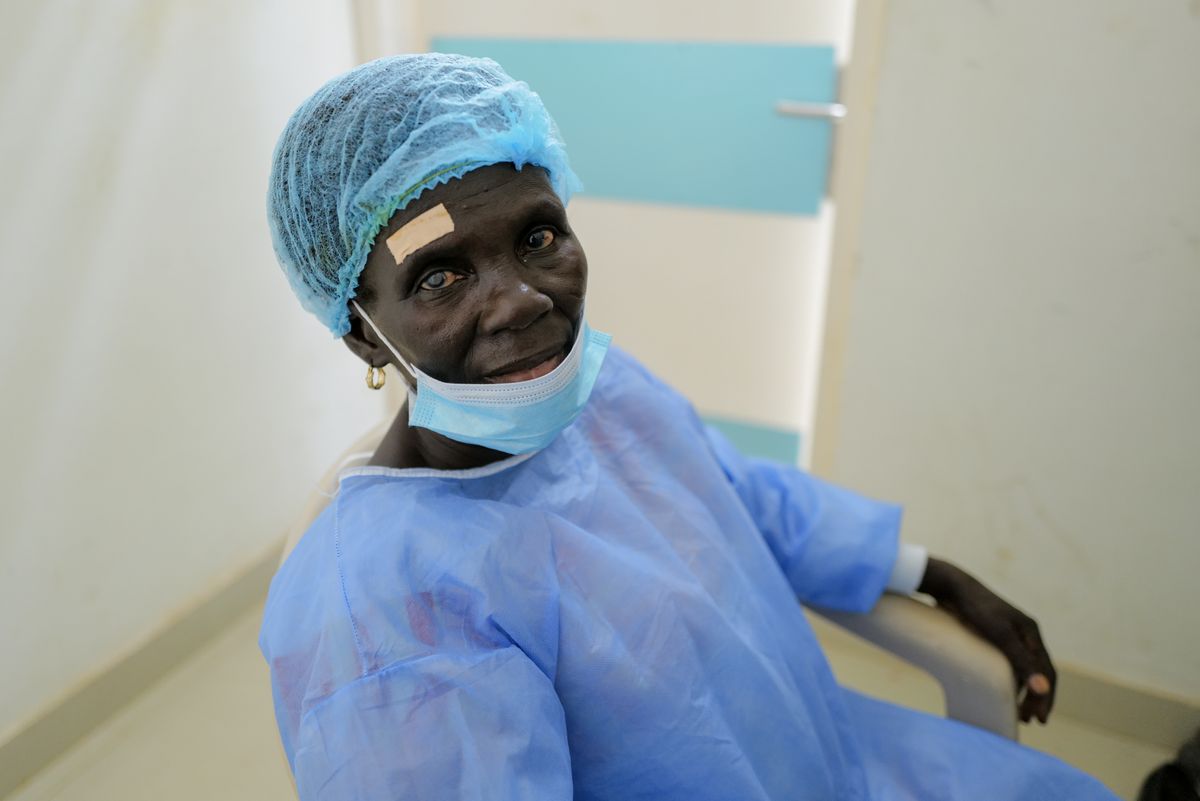 Ghana, the world's cocoa bean giant, boasts the perfect climate for cacao farming, thanks to its tropical setting, abundant rainfall, and proximity to the equator.
Small-scale farmers like 70-year-old Adwoa Asongwaa have dedicated their lives to this lucrative cash crop. Adwoa's story is one of resilience, sacrifice, and a triumphant return to the world of sight.
Meet Adwoa Asongwaa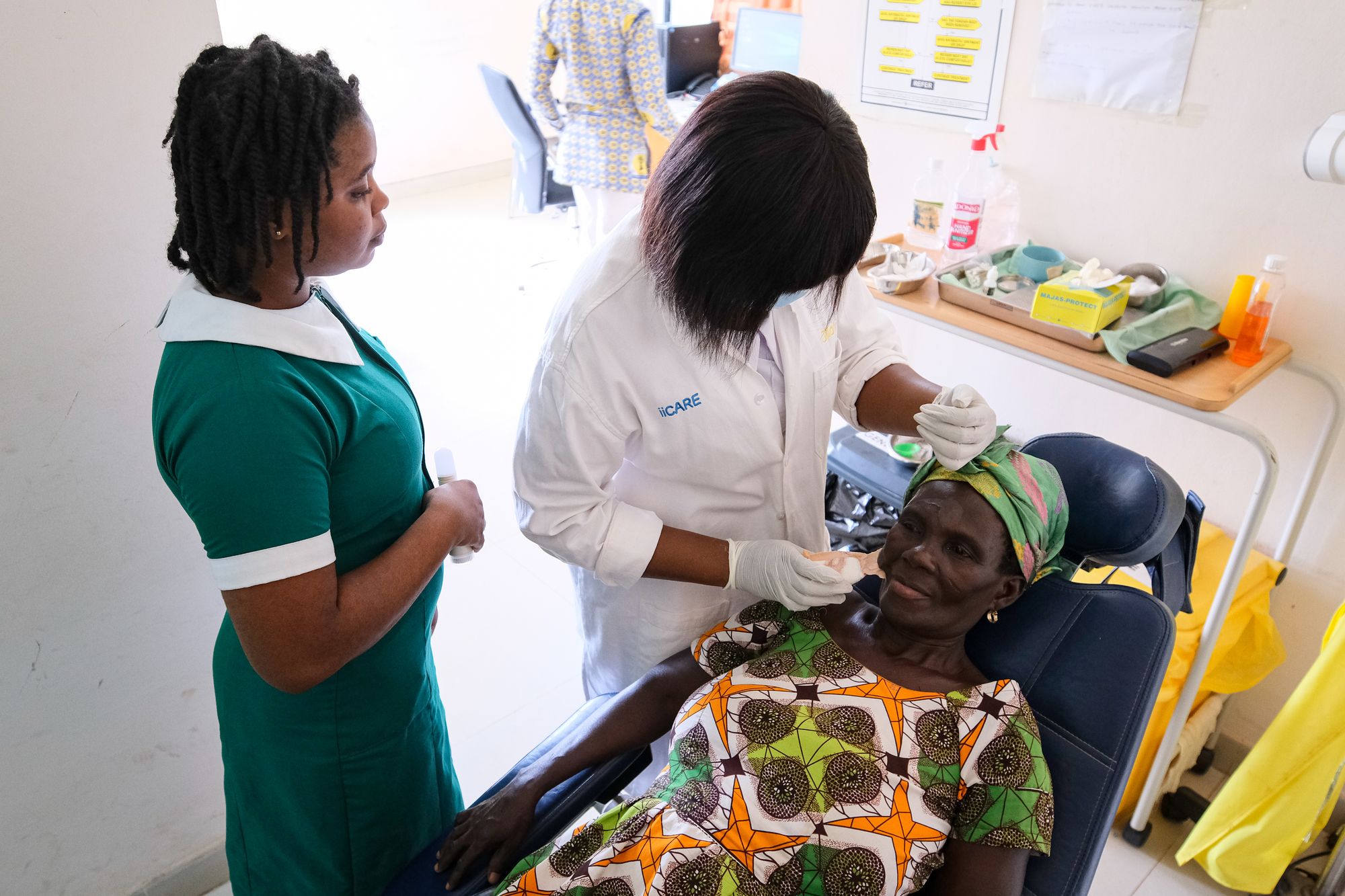 As a widow, Adwoa Asongwaa single-handedly supported her ten children through the toil of cacao farming for years. Her dedication to the land and her family was unwavering, but adversity struck her five years ago when she lost her vision due to cataracts. Adwoa shares, "During my active years as a farmer, particles and dirt kept flying into my eyes as I tended to my farm. Rubbing my eyes always relieved me until it didn't work anymore. That day, I went home complaining to my children about the pain in my eye. The pain turned into a cloudy film that appeared over my eyes, and before I knew it, my sight was gone."
Adwoa's daughter, Alice Acquah, age 36, has been her loving caregiver since then. Alice's young children, aged between five and three, also lent their tiny hands to help their grandmother navigate her daily life. But on the days when no one was around to assist, Adwoa had to bear the darkness in solitude.
The Sweet Relief of Restored Sight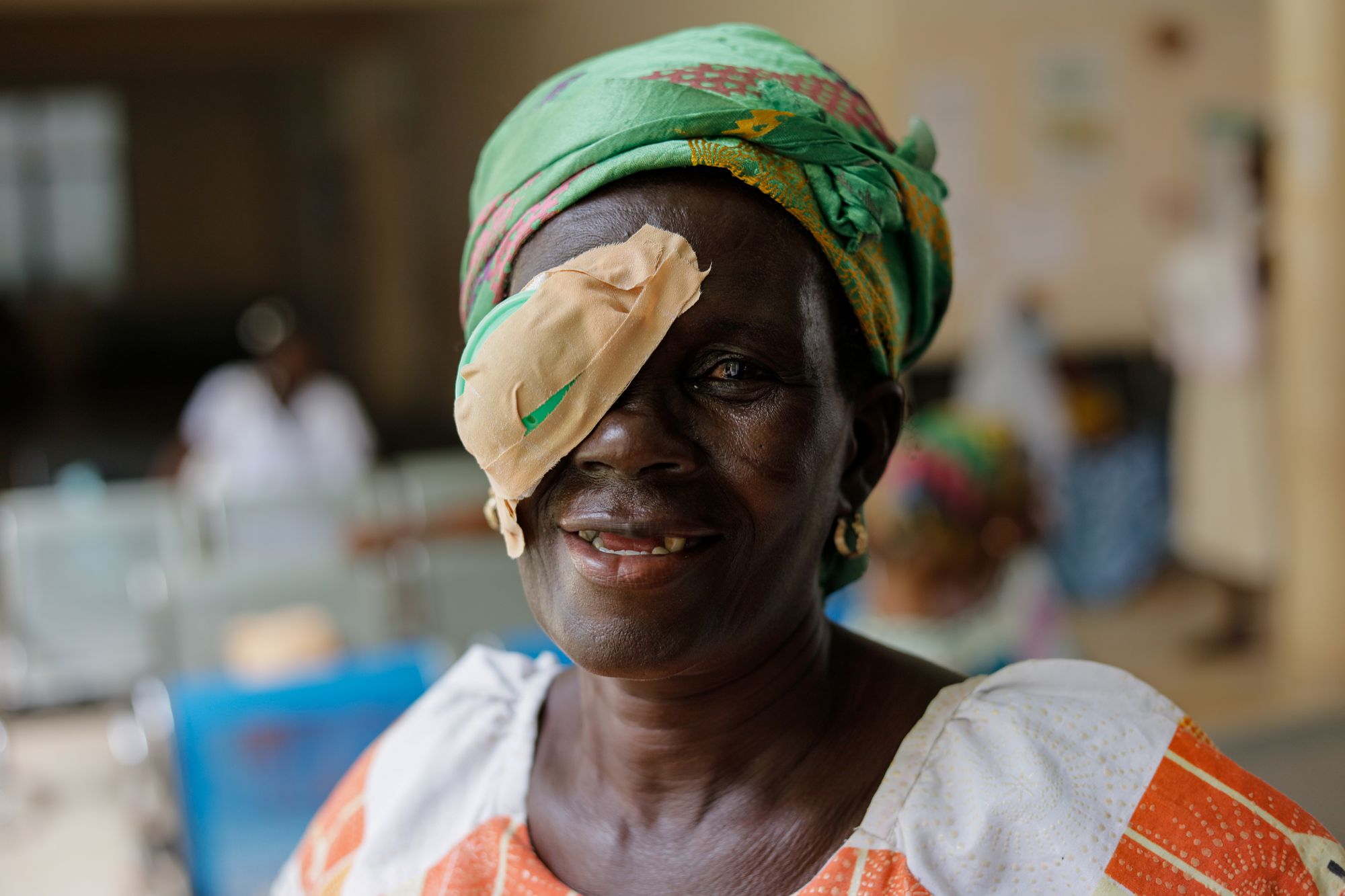 This past year, Adwoa's children decided to seek medical help. Accompanied by her daughter Alice, Adwoa made her way to the Tarkwa Municipal Hospital, where The Tej Kohli & Ruit Foundation and HCP Cureblindness had organized a surgical outreach to address her condition. The surgery successfully removed the cataract from Adwoa's left eye, restoring her vision. Adwoa recalls, "The first surgery was not scary because I knew everything would go well. My whole life, I have not done any surgery, so I had no expectations. In a short time, the surgery was over, and there were no complications afterwards."
Just last month, Adwoa returned to undergo the same procedure on her right eye. Once again, she and Alice sat in the waiting area of the Eye Clinic at the Tarkwa Municipal Hospital, this time joined by her five-year-old granddaughter, Veronica. Veronica was thrilled that her grandmother now had "fresh eyes" and insisted on being present to witness the restoration of Adwoa's right eye.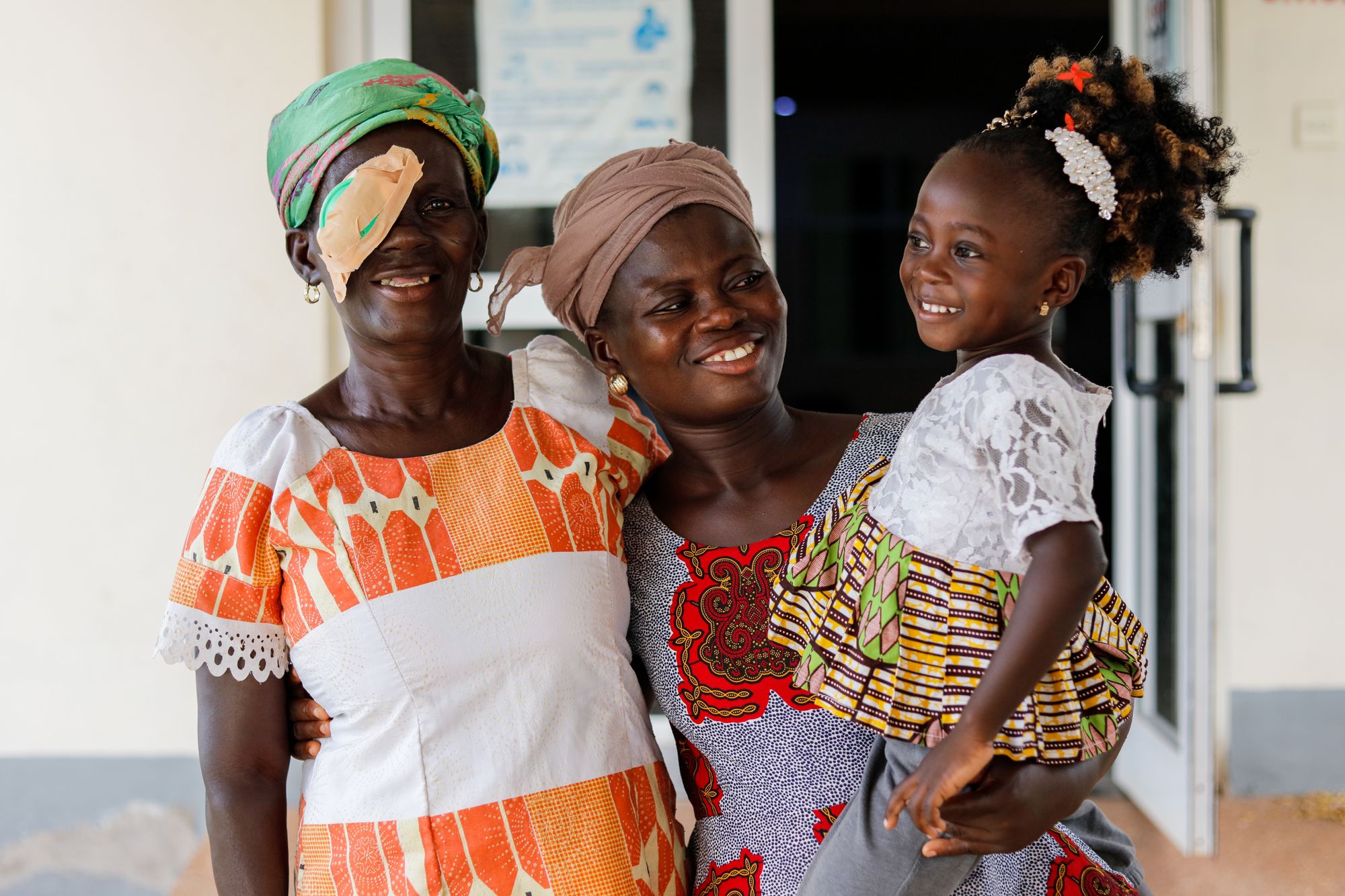 A mere ten-minute surgery and Adwoa emerged from the hospital beaming, her vision fully restored. For the first time since Veronica's birth, Madam Asongwaa could finally see her grandchildren. She exclaims:
"They are healthier and much more beautiful than I imagined. With my sight restored, I can help care for them instead of these little ones caring for me. The fact that I was helpless truly frustrated me. Thankfully, I can now babysit as my daughters go out to work. God bless the doctors."
Adwoa Asongwaa's story is a testament to the transformative power of medical care and the kindness of organisations like The Tej Kohli & Ruit Foundation and HCP Cureblindness. Her journey from darkness to light is a heartwarming example of how healthcare can change lives and strengthen the bonds of family. It serves as a reminder of the importance of accessible medical treatment and the hope it brings to those in need.