Esports
How Video Gaming Company Is Empowering Disabled Gamers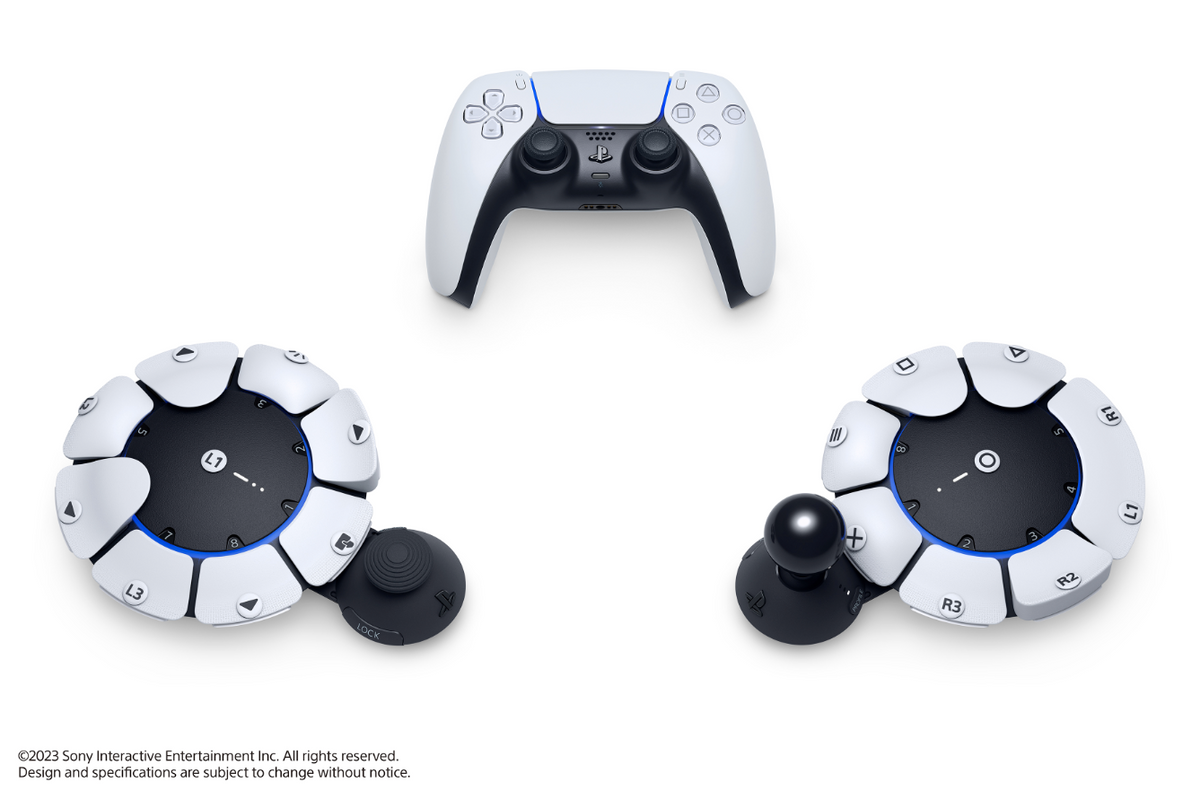 The gaming community is divided after a teaser for a new product has been released by household brand PlayStation at the 2023 Consumer Electronics Show.
The video gaming brand, owned by Sony Interactive Entertainment, has made a step towards inclusive gaming by releasing information about an upcoming project titled Project Leonardo. The controller was unveiled in a trailer at the CES show in Las Vegas which takes place between 5 - 8th January this year.
The aim of the controller is to allow more people to access the world of gaming. It's designed to "remove barriers to gaming and help players with disabilities play more easily, more comfortably, and for longer periods on PS5."
The controller is still in the design process but so far PlayStation has utilised the help of accessibility experts, game developers and community members. Players are expected to be able to customise the controller using button mapping software, allowing typical controller functions to be supported in personalised ways.
The gaming industry seems to be waking up to the problems of diversity and inclusion. Many studies have been undertaken recently, with a 45 page study published by the games market insight company Newzoo. In the countries that the study took place, the U.S. and the U.K., 31% of games reported suffering with some form of disability. Though the majority of these disabilities were related to mental health and not physical disabilities, awareness of the buyers market is a vital aspect of Sony's pioneering development.
Reddit users quickly took to subreddits like r/Games to share their excitement on the upcoming release. One user said ' Wow, this is is amazing! I can't wait to get my hands on this. With this, I'll be able to play more with less pain involved.' However, not all users are sure on the product. 'I love that playstation is finally doing this, but it unfortunately doesn't look like it's going to meet the needs of many users of adaptive controllers. Those buttons look to be too close together and only offering 4 3.5mm jacks is going to severely limit switch access', said another user.
PlayStation has many accolades to its name. Since launching the first generation of PlayStation in 1994, Sony has sold over 500 million consoles and their PlayStation 2 is the most commercially successful console in the world, becoming the first console to reach 100 million units shipped within less than six years of its release.
Though there is no price range or expected release date as of yet, the console is already causing a stir amongst the gaming community. What do you think of this move by PlayStation?
For more information about eyecare and Tej Kohli as a philanthropist visit tejkohliruit.com and to read more of his views go to his Medium.
To read about Tej Kohli as an investor and technologist visit Kohli Ventures.
Find out more about Tej Kohli: Tej Kohli the technologist investing in human triumph, Tej Kohli the philanthropist trying to cure the developing world of cataracts and Tej Kohli the London tycoon with a generous streak.
| Follow: Twitter | Instagram | LinkedIn | Facebook | YouTube |