The burden of blindness is a serious issue in Ghana, especially for those living in rural areas without access to proper eye care. The lack of intervention zones has made it essential to implement crucial interventions for these communities, such as increasing outreach camps.
To address this issue, the Ghana Health Service (GHS) collaborated with the HCP Cureblindness in 2017 to launch the National Cataract Outreach Program. This program aimed to establish a sustainable national outreach effort that would incentivise Ghanaian eye care service providers to eliminate the cataract backlog and make quality surgery accessible to everyone in the country.
Thanks to the success of this program, the Tej Kohli & Ruit Foundation was inspired to join the cause and provide much-needed eye care to marginalized and underserved communities in Nepal and Bhutan. Now, the foundation has partnered with HCP Cureblindness to work in Ghana, bringing their expertise to the table.
In March 2023, Dr Sanduk Ruit, co-founder of the Tej Kohli & Ruit Foundation, and a team from Tilganga Institute of Ophthalmology arrived in Ghana to conduct an outreach camp under the National Cataract Outreach Program at the Eastern Regional Hospital in Koforidua. The team had already screened thousands of patients across the region and identified over 500 people living with needless blindness.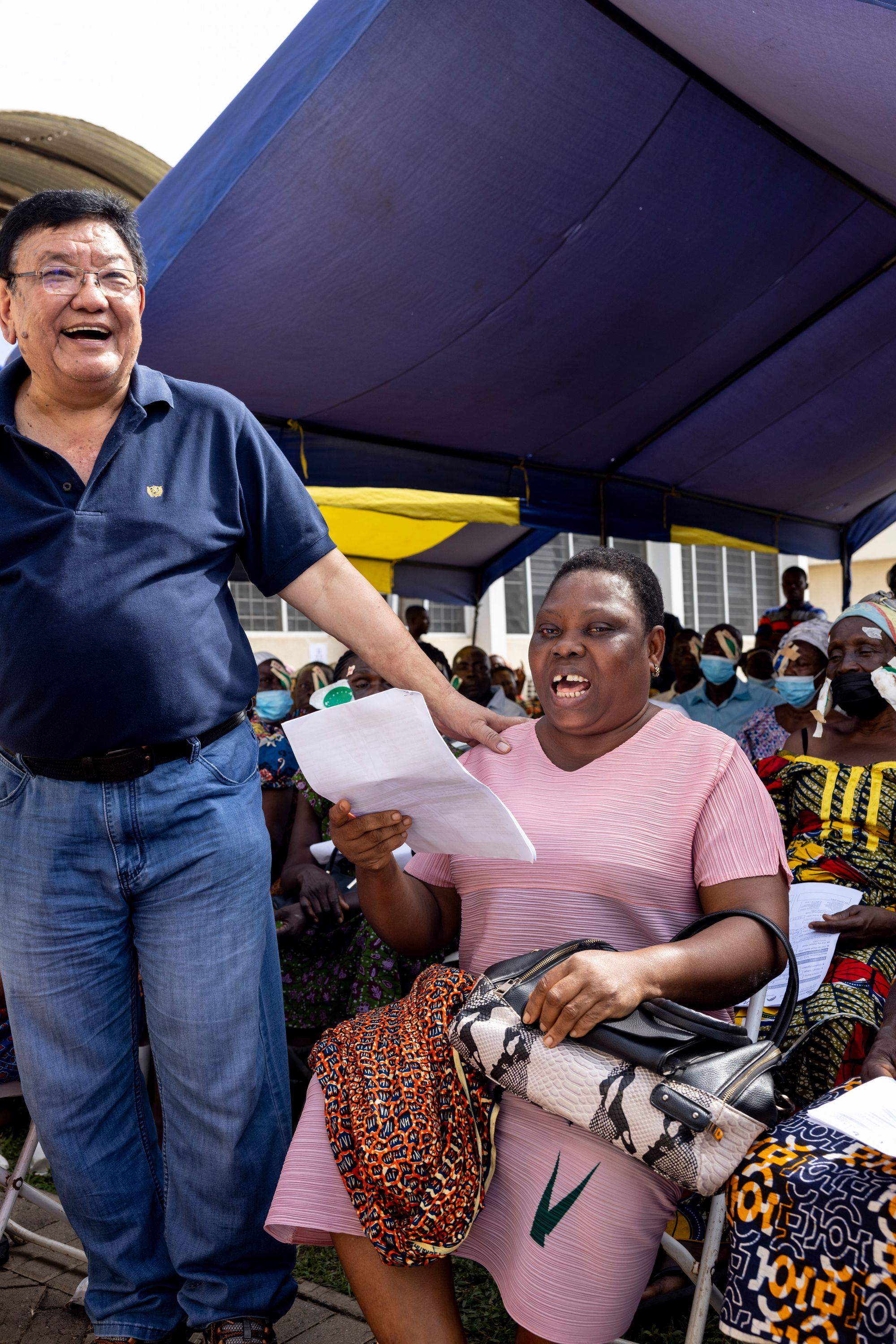 The importance of initiatives like the National Cataract Outreach Program cannot be overstated. It is essential to continue working towards a future where everyone, regardless of where they live, has access to quality eye care. Through the dedication of organizations like the Tej Kohli & Ruit Foundation and the Ghana Health Service, we can make a significant difference in the lives of those affected by blindness in Ghana and beyond.
52-year-old Anuku Esther lives with her family in Suhum, Eastern Region, Ghana with her husband who is a tailor, her 27-year-old son Isaac Addo who works as a security guard during the night, and 14-year-old daughter Nancy Awukubea who attends the Newtown Presbyterian.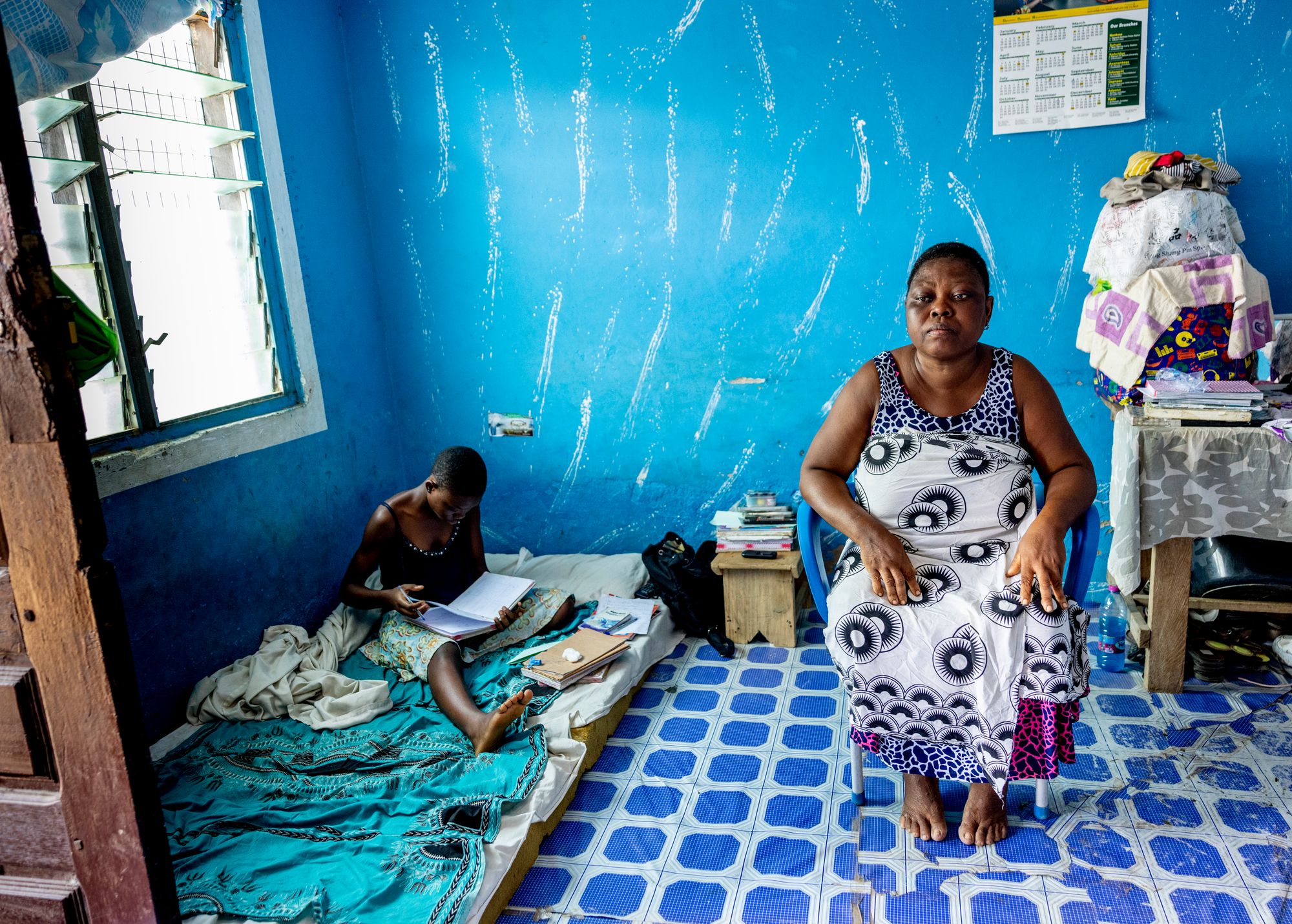 Two years ago, she began complaining of vision loss, eventually leading her to become blind. Prior to her blindness, she used to sell plasticware in the market and perform all the household chores. However, due to her blindness, she is able to do neither. She sits outside her home all day and listens to the radio waiting for her daughter to return from school.
She longs to care for her daughter and prepare her favourite meals, but cannot do so. Sadly, due to her blindness, her daughter is burdened with most household work, which includes fetching water from the communal tap which is a fifteen-minute walk, and other household chores including cooking, cleaning, and looking after her mother.
Her son and husband are away due to work most of the time.
One day, a screening team arrived at her village, and she was accompanied by her son to the camp. There, the Tej Kohli & Ruit Foundation screening team told her she was living with cataracts, and could be cured. She was asked to visit the Eastern Regional Hospital on the 28th.
Her surgery was performed by Dr Sanduk Ruit at the outreach microsurgical camp in Koforidua which was organized by HCP Cure Blindness and the Tej Kohli & Ruit Foundation.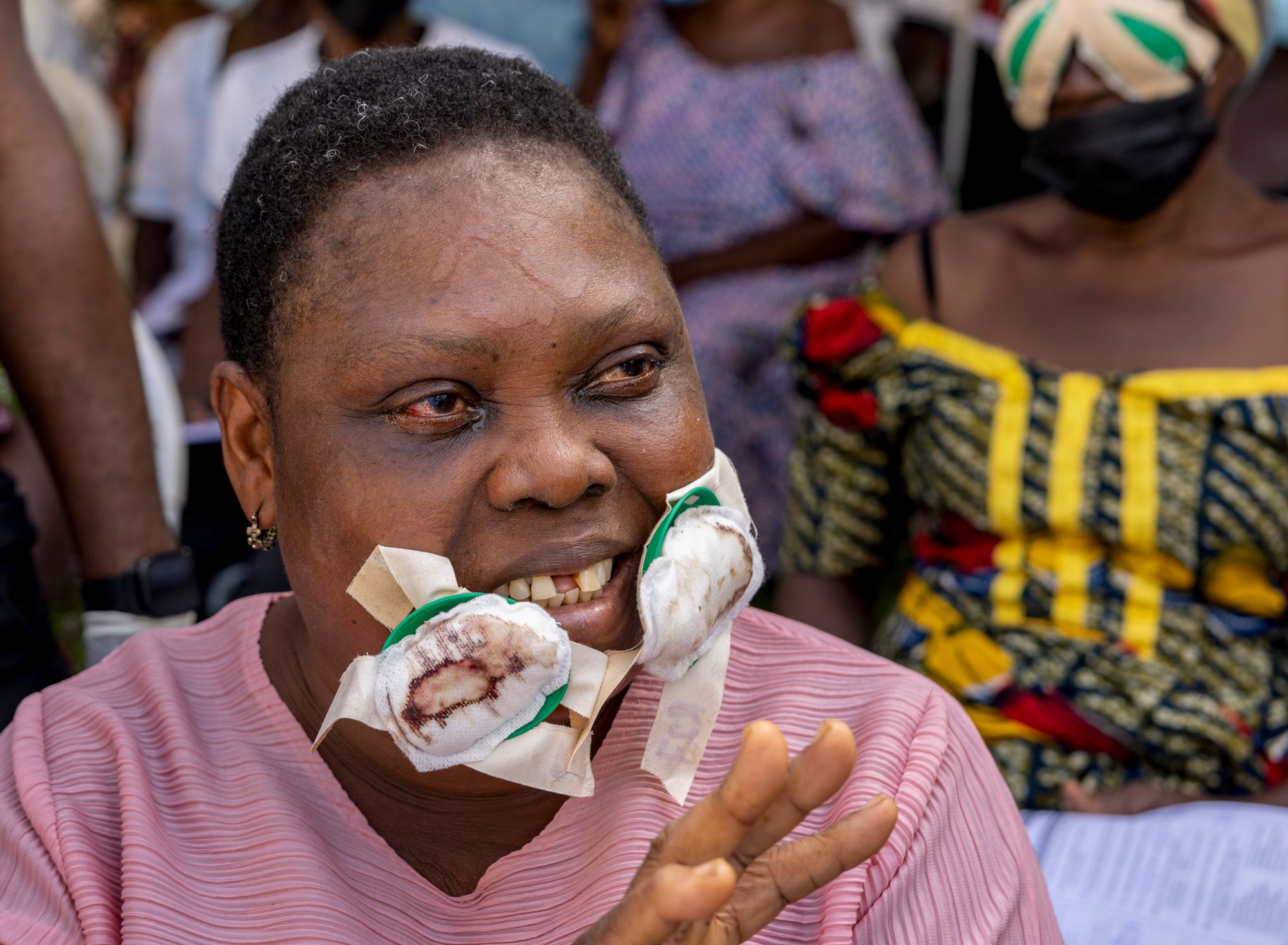 The next day, Dr Ruit gently removed her patches – and she opened her eyes – to light and brightness. Elated to be able to see again, she shared the smile which had eluded the family ever since she began losing her sight. She returned home the same day – with restored sight.
The next day, a team from the Tej Kohli & Ruit Foundation and HCP Cure Blindness visited her home – which had now been transformed. There was happiness all around. Esther was finally able to cook dinner and do the laundry. Meanwhile, in the background, Nancy took to her books and studied freely – unburdened.
The balance had been restored in the household.
---
To find out more about the Tej Kohli & Ruit Foundation and what we do visit: www.tejkohliruit.com.
For more information on Tej Kohli as a philanthropist visit tejkohliruit.com and to read more of his views go to his Medium.
To read about Tej Kohli as an investor visit Kohli Ventures.
Find out more about Tej Kohli: Tej Kohli the technologist investing in human triumph, Tej Kohli the philanthropist trying to cure the developing world of cataracts and Tej Kohli the London tycoon with a generous streak.
Check out our Womens History Month Series on my social media!
| Follow: Twitter | Instagram | LinkedIn | Facebook | YouTube |