It is well evidenced that when women are empowered, the better their communities and the planet. There are approximately 25 million women in the world who are blind, and 90 percent of them live in poor and developing countries where barriers to access leave them more exposed.
In my recent blog posts 'Gender Discrimination in Healthcare' and 'Poverty Blindness is a Double Disenfranchisement for Women' I outlined how poverty-driven blindness disproportionately impacts women in poorer communities. My mission at the Tej Kohli Cornea Institute and the Tej Kohli Foundation is to eradicate needless and avoidable blindness from poor communities by 2035 using a combined strategy that relies on direct treatment interventions as well as the development of an affordable and accessible solution that can fill the treatment gap and eventually be scaled for the masses.
Unfortunately, the world is complex and there is a well-meant tendency to 'over-simplify' to enable others to better understand the challenges that we face when seeking to solve major global issues. When it comes to ending poverty blindness, one thing that we too often make divisible from our mission and perhaps inadvertently diminish in importance is the need to achieve gender equality in healthcare. Achieving gender equality in healthcare will help to prevent, alleviate and cure the poverty-driven blindness which disproportionately impacts women all over the world.
This is far easier said than done. Not a single country in the world has achieved economic equality between women and men. As of 2019, women only had equal rights in six countries. Everywhere else, legal discrimination, harmful beliefs, lack of access to sexual and reproductive health care, and low levels of political participation all perpetuate gender inequality.
In 2015 the United Nations decided that the elimination of extreme poverty — which leaves people to live on less than $1.90 a day — could not be achieved unless better gender equality is first achieved. Since poverty is a major factor in up to 90% of worldwide blindness, which already disproportionately impacts women, it follows that implicit within the mission to end poverty blindness is the need to first solve gender equality.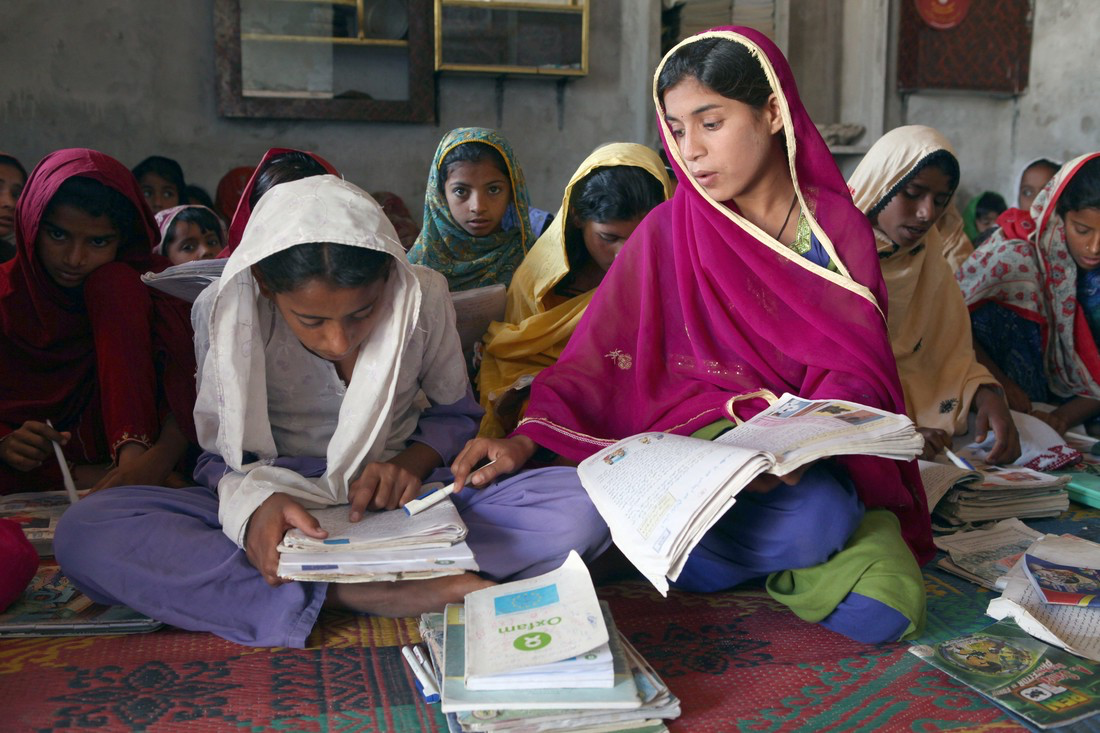 Pervasive Gender Inequality
Gender inequality is one of the oldest and most pervasive forms of inequality. It denies women their voices, devalues their work, and makes a woman's position unequal to a man's not only at 'household' level but at national and global levels too. Because of this, women are more likely to live in poverty than men, and more likely to suffer needlessly from the many forms of poverty-driven blindness that are either entirely avoidable or curable.
Across the world, women are in the lowest-paid work. Globally, they earn 24 percent less than men and at the current rate of progress, it will take 170 years to close the gap. Worldwide, 700 million fewer women than men are in paid work. Of those women who are in work in developing countries, 75 percent are in the informal economy where they are less likely to have employment contracts, legal rights, or social protection. Often, they are not paid enough to escape poverty – a female garment worker in Vietnam might earn just $1 an hour producing clothes for consumers in the rich West.
Women also do at least twice as much unpaid care work, such as childcare and housework, as men – sometimes 10 times as much, often on top of their paid work. The value of this work each year is estimated at at least $10.8 trillion – which is more than three times the size of the global tech industry. When paid and unpaid work is counted together, women work longer days than men. That means globally, a young woman today will work on average the equivalent of four years more than a man over her lifetime.
Gender Discrimination in Healthcare
Given the prominence of poverty blindness in India, which is where I have focused a lot of my own alleviation efforts, it is worth considering the following study of outpatient appointments at one major tertiary care hospital in Delhi, which was originally published by the BMJ Open. It found that younger (30 and below) and older (60 and above) women and those living furthest away from the hospital were the most likely to miss out on healthcare.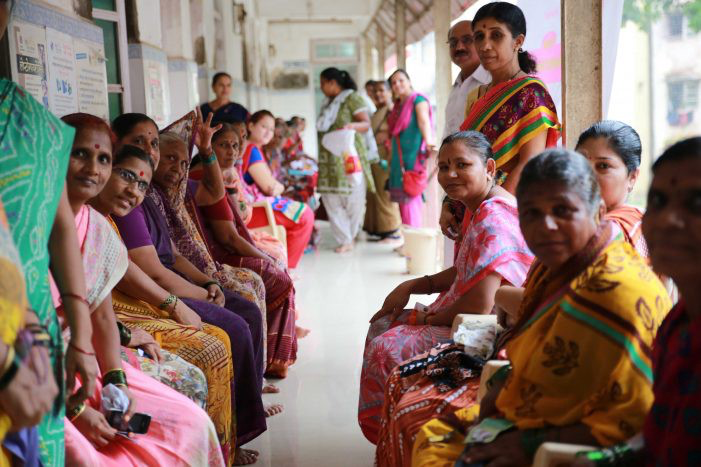 A total of 882,324 people visited the outpatient departments of the hospital an average of 2.69 times in 2016, adding up to a total of 2,377,028 visits. The researchers calculated the number of 'missing' patients by looking at the difference between the actual number of women who visited the hospital and those that should have come had men and women visited in the same proportion as the sex ratio of the overall population would suggest. Almost two-thirds (63%) of these visits were made by male patients, compared to 37%) visits by female patients. This sex ratio of 1.69 is significantly greater than the overall sex ratio of the population of 1.09.
Nearly twice as many hospital visits were made by men and boys as were made by women and girls in the younger age groups, with sex ratios of 1.93 and 2.01 for 0–18-year-olds and for 19–30-year-olds. The ratio fell to 1.43 and 1.4 for those aged 31–44 and 45–59, respectively, but rose again to 1.75 for those aged 60 and above. The overall sex ratio also increased with distance from the hospital: 1.41 for Delhi; 1.70 for Haryana, the neighbouring state, 1.98 for Uttar Pradesh, a state further away; and 2.37 for Bihar, the state furthest away from Delhi.
The findings suggest extensive discrimination in access to healthcare, with younger and older women and those living further away from the hospital especially likely to miss out.
Gender Inequality and Poverty
Whilst the Delhi study shows a clear correlation, it cannot infer causation. But we already know that extreme poverty mostly disproportionately affects women because they do not have as many opportunities as men to receive an education, work, or own property.
Girls start missing out on opportunities to reach their full potential at a very young age. Menstruation is another barrier that prevents girls from attending school if they do not have access to adequate information about their periods, to safe water and sanitation, or to menstrual products.
Families living in poverty often decide to send their boys to school instead of their girls or allow their daughters to enter into child marriages. Domestic work begins during childhood for many girls, who are burdened with the responsibilities of taking care of elderly parents or fetching water for the family. If they become mothers, chores only increase as they are left to look after children and the home. Girls are also more vulnerable to gender-based violence, conflict and crisis, and trafficking.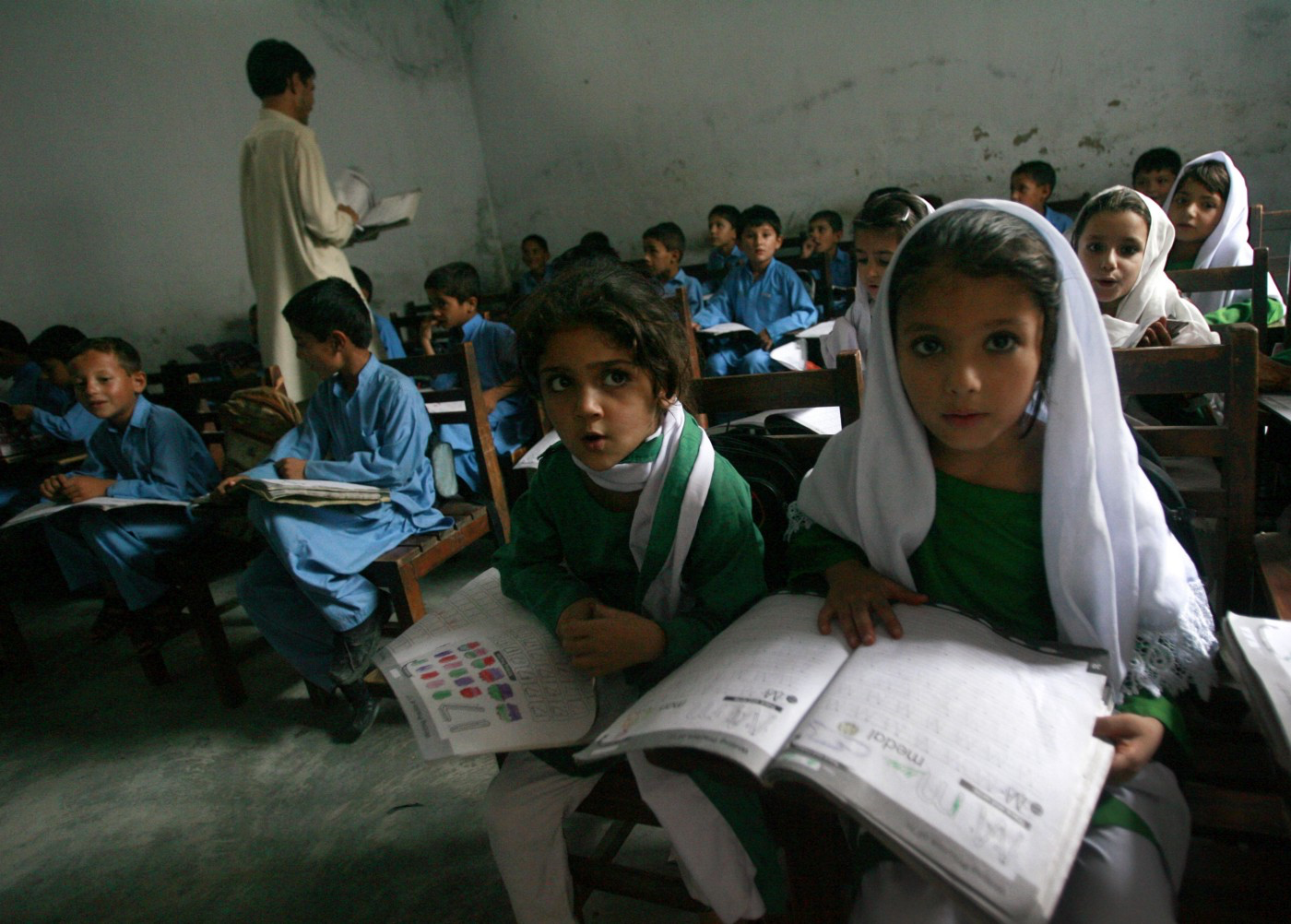 On average, women have just three-fourths of the legal rights of men globally. Countries in some of the world's poorest regions in Sub-Saharan Africa, the Middle East, and North Africa have the worst laws and regulations against women, according to the World Bank's Women, Business and the Law 2020 Index which analyzed 190 economies. Worldwide, there are women who cannot decide how to dress, if they work at night, who they will marry and when, or have the right to inheritance. Laws prevent women from working in specific jobs because of their gender in 104 countries and gender inequality is estimated to be costing women in developing countries $9 trillion annually.
Gender Equality Benefits Everyone
$9 trillion a year is a sum that would not only give new spending power to women and benefit their families and communities but would also provide a massive boost to the economies of developing nations as a whole. Countries with higher levels of gender equality tend to have higher income levels, and evidence from a number of regions and countries shows that closing the gender inequality gap leads to a demonstrable reduction in poverty.
When women are educated, the decisions they make have a ripple effect and can help break the cycle of intergenerational poverty. Women who receive more education tend to be healthier, participate more in the formal labor market, earn higher incomes, have fewer children, marry at a later age, and enable better health care and education for their children, according to the World Bank. In Latin America for instance, an increase in the number of women in paid work between 2000 and 2010 accounted for around 30 percent of the overall reduction in poverty and income inequality.
Gender equality does not just benefit women and their families – it also positively impacts entire communities. When women are empowered, men have more career opportunities within jobs that have been stereotypically gendered. Providing equal opportunities for women also makes humanitarian aid more effective, and when women have the right to vote, spending on child welfare and public health increases. In countries where women are among the top decision-makers in legislatures, income inequality and corruption are lower, according to Women Deliver
In developing countries, women make up 45% of the agricultural workforce and when more opportunities are available to them, natural resources are better managed, and nutrition is improved. Countries with higher female parliamentary representation are also more likely to sign environmental treaties, research shows.
How Can We Achieve Gender Equality?
According to the UN, to achieve equality women and girls must receive, "equal access to education, health care, decent work, and representation in political and economic decision-making processes". Many poverty reduction programs make the mistake of simply focusing on finding women jobs, but investments in the expansion of basic infrastructure and public services such as childcare are just as necessary. New laws that promote equality in the workplace, end harmful practices, and prevent gender-based discrimination are all crucial to achieving gender equality and ending extreme poverty, too.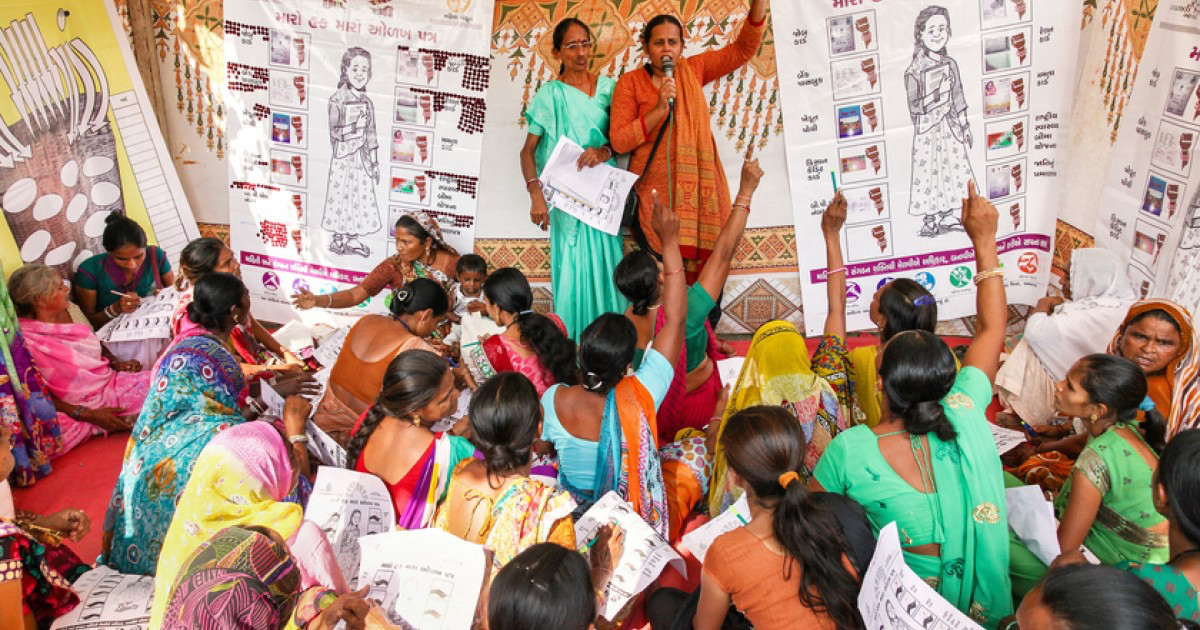 In 1995, thousands of activists convened in Beijing for the UN's Fourth World Conference on Women and set the Beijing Declaration and Platform for Action to advance women's rights. To commemorate the 25th year of the declaration in 2020, leaders will review what still needs to be accomplished to move forward.
Going forward, I see women's healthcare in developing communities as a key part of my work in helping others through the Tej Kohli Foundation. When it comes to our core mission of eliminating poverty-driven corneal blindness, prevention is significantly more effective and efficient than cure. Reducing gender inequality would positively transform our progress.
For more information on Tej Kohli as a philanthropist visit tejkohliruit.com and to read more of his views go to his Medium.
To read about Tej Kohli as an investor visit Kohli Ventures.
Find out more about Tej Kohli: Tej Kohli the technologist investing in human triumph, Tej Kohli the philanthropist trying to cure the developing world of cataracts and Tej Kohli the London tycoon with a generous streak.
| Follow: Twitter | Instagram | LinkedIn | Facebook | YouTube |