Blindness & Poverty
Thailand's Battle Against Visual Impairment: Overcoming the Surgical Backlog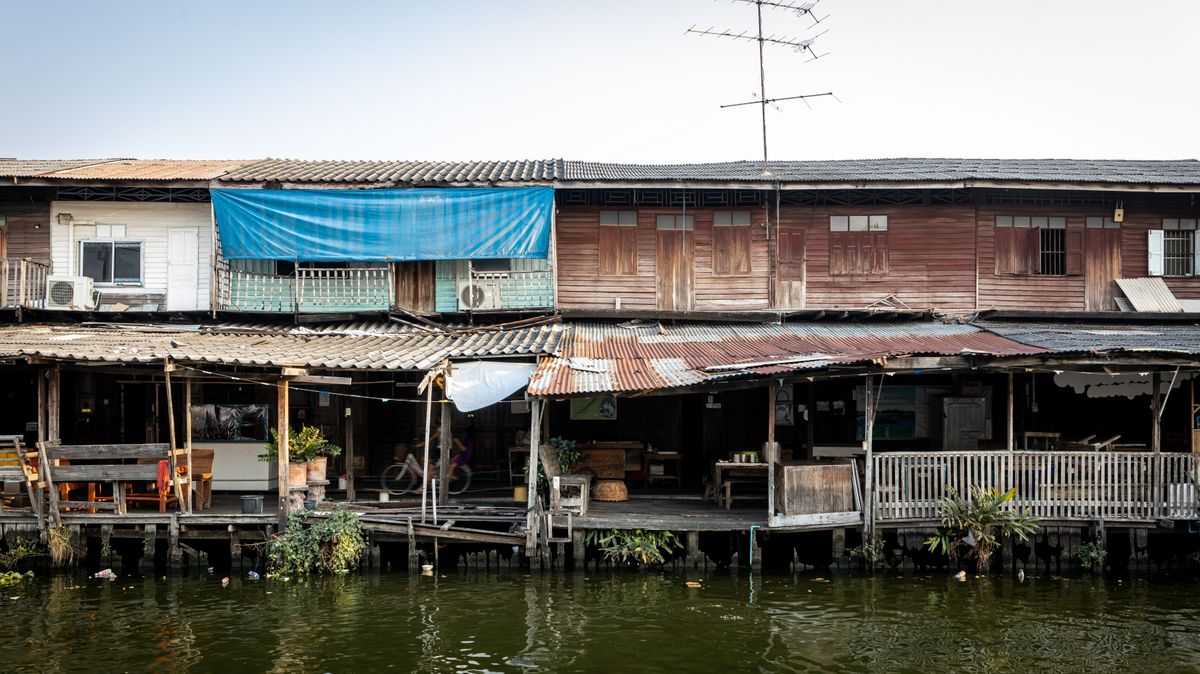 Thailand, a captivating Southeast Asian country, has emerged as a frontrunner in the fight against visual impairment and blindness. With an impressive healthcare system that blends universal coverage with private sector support, Thailand has made tremendous strides in eye care. However, behind the success stories lies a lingering challenge: the surgical backlog, particularly in cases of cataracts. In this opinion piece, we delve into Thailand's healthcare system, applaud its efforts in tackling visual impairment, and shed light on the obstacles that stand in the way of eradicating the surgical backlog once and for all.
Pioneering Healthcare in Thailand
With a population of nearly 69 million, Thailand has built a healthcare infrastructure that many nations admire. A robust network of 927 government hospitals, 363 private hospitals, and thousands of primary healthcare units ensures that medical services are accessible to all citizens. The country's public hospitals proudly offer universal healthcare, while private facilities play a vital role in urban hubs, notably the bustling capital of Bangkok.
Healthcare for All: A Visionary Approach
Thailand has demonstrated its commitment to addressing visual impairment by placing it high on the national health agenda. The country was one of the early adopters to recognise the importance of eye care and implement a primary eye care program. By taking a proactive approach to preventable blindness, Thailand has set an example for the world to follow. However, despite these accomplishments, rural areas still grapple with limited access to adequate healthcare services.
Tackling Cataracts Head-On
Cataracts, a leading cause of blindness, have been a key target in Thailand's battle against visual impairment. The country has made significant strides in providing cataract surgical coverage (CSC) to those in need. Impressively, the CSC rate for blind individuals stands at a remarkable 95.1% for males and 96.5% for females. Even for severe visual impairment, the coverage reaches 85.3%. However, when it comes to moderate visual impairment, the rate drops to 46.6%.
Cracks in the Visionary Landscape
Despite the high CSC rates, Thailand finds itself faced with a surgical backlog that continues to cast a shadow over its achievements. An estimated 70,071 individuals remain on the waiting list for blinding cataract surgery, underscoring the need for sustained efforts to eliminate the backlog entirely. This challenge can be attributed to two critical factors: failure to reach a significant number of people affected by blinding cataracts and an insufficient cataract surgical rate (CSR).
To combat this, the Tej Kohi & Ruit Foundation is visiting Thailand this month to cure patients of cataract blindness. This marks the fourth country our NGO has visited.
Charting a Clear Path Forward
Thailand's accomplishments in reducing visual impairment and combating cataract-related blindness deserve recognition. However, the surgical backlog serves as a sobering reminder that there is still ground to cover. To overcome this challenge and achieve their vision of a backlog-free nation, the Thai government and healthcare authorities must prioritise two essential aspects.
Firstly, a renewed focus is required to ensure that a larger proportion of individuals affected by blinding cataracts receive timely treatment. This entails investing in comprehensive screening programs, raising awareness, and extending healthcare outreach to underserved rural communities. No one should be left behind in the pursuit of a clear vision.
Secondly, the cataract surgical rate must be amplified to accommodate the growing number of cases. By bolstering the surgical capacity and fostering collaboration between healthcare professionals, Thailand can address the backlog head-on and provide expedient treatment to those in need.
A Visionary Future Awaits
Thailand's healthcare system has made remarkable strides in the battle against visual impairment, ensuring universal eye care coverage and reducing the prevalence of blindness caused by cataracts. However, the lingering surgical backlog demands ongoing dedication and innovation.
As Thailand marches forward, determined to eliminate the backlog entirely, it paves the way for other nations grappling with similar challenges. The Thai experience reinforces the significance of sustained commitment and unwavering efforts in achieving optimal visual health for all. Let us rally behind Thailand's vision, empowering individuals with clear sight and a brighter future.
---
The Tej Kohli & Ruit Foundation is an NGO founded by Dr Sanduk Ruit and Mr Tej Kohli. It is part of their mission to create a lasting legacy of social and economic change across many isolated underserved communities in the developing world.
To find out more about the Tej Kohli & Ruit Foundation and what we do visit: www.tejkohliruit.com.
For more information on Tej Kohli as a philanthropist visit tejkohliruit.com and to read more of his views go to his Medium.
To read about Tej Kohli as an investor visit Kohli Ventures.
Find out more about Tej Kohli: Tej Kohli the technologist investing in human triumph, Tej Kohli the philanthropist trying to cure the developing world of cataracts and Tej Kohli the London tycoon with a generous streak.
| Follow: Twitter | Instagram | LinkedIn | Facebook | YouTube |