Blindness & Poverty
The Tej Kohli and Ruit Foundation: Extending the Visionary Journey to Bhutan
In the wake of a tremendously successful first year, the Tej Kohli and Ruit Foundation ventured into new territories.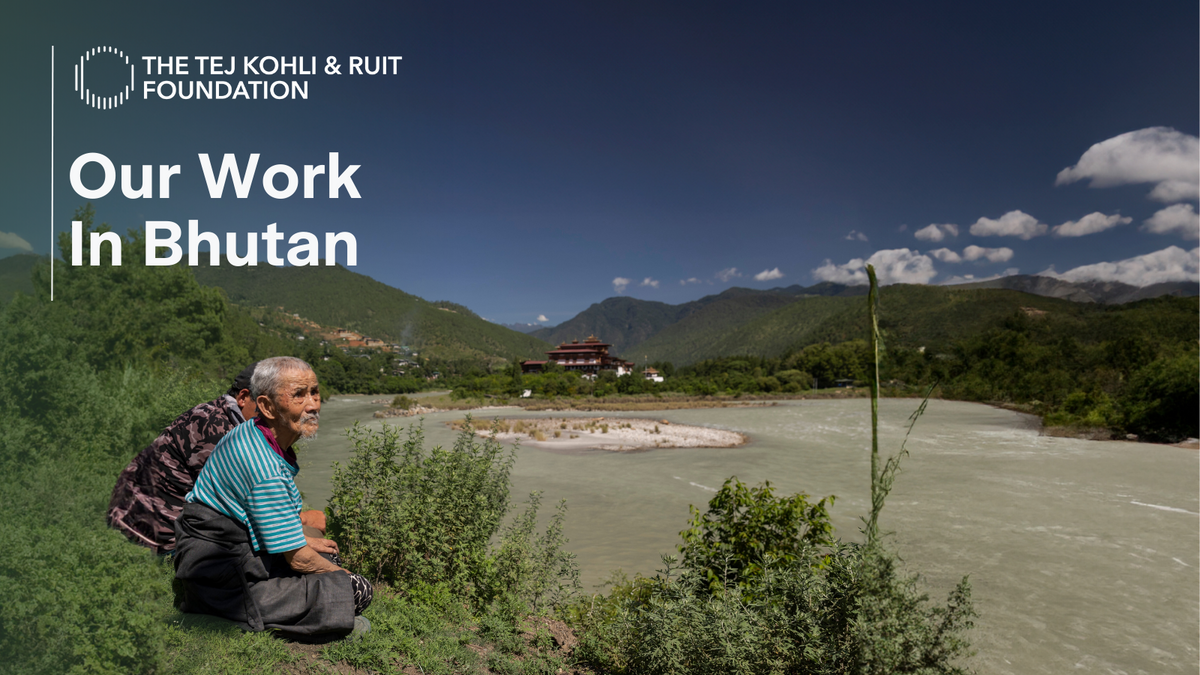 In the wake of a tremendously successful first year, the Tej Kohli and Ruit Foundation ventured into new territories, expanding its humanitarian efforts beyond Nepal. The foundation set its sights on Bhutan, a country that holds immense potential for transforming lives.
Exploring the Jewel of the Himalayas: Bhutan
Nestled on the eastern edge of the magnificent Himalayan range, Bhutan is a nation of enchanting landscapes, teeming with natural wonders. With a population of just over 800,000, this small country is a treasure trove of inspiring fortresses, temples, and breathtaking views. Its commitment to environmental preservation has earned Bhutan the distinction of being the only carbon-negative country in the world, thanks to its vast expanses of nature that absorb more CO2 emissions than the nation produces.
This unwavering dedication to safeguarding its land and environment has ensured that Bhutan's picturesque scenery remains intact, providing an idyllic backdrop for the foundation's mission.
Beyond the Ordinary: Bhutan's Unique Approach
While Bhutan beckons with its charm, the country embraces a distinctive approach to tourism. In order to protect its traditions and environment, Bhutan has implemented a policy of high-value, low-volume tourism. Visitors are required to pay a daily fee of up to $250, emphasising quality over quantity. This deliberate strategy ensures that Bhutan's delicate ecosystem and cultural heritage remain preserved for generations to come. Moreover, Bhutan stands out as the only country in the world that measures national happiness, or Gross National Happiness (GNH), instead of fixating solely on GDP, emphasising the well-being and contentment of its citizens above economic growth.
A Sight to Behold: Combatting Cataract Blindness
The Tej Kohli and Ruit Foundation's decision to extend its reach to Bhutan stems from the pressing issue of cataract blindness, which remains the most prevalent cause of blindness in the country. A staggering 53.8% of blind individuals in Bhutan suffer from complete vision loss due to cataracts, a condition that can be easily cured through the innovative methods pioneered by Dr Ruit, the co-founder of the Tej Kohli & Ruit Foundation. Dr Ruit's revolutionary cataract surgery technique allows for a quick seven-minute procedure, costing a mere $50. Building on the success achieved in Nepal, all surgeries conducted in Bhutan, like their Nepalese counterparts, will be provided free of charge.
Empowering Communities: A Vision for the Future
With nearly half of Bhutan's population engaged in agriculture, the repercussions of blindness extend far beyond the individual affected. When blindness strikes, the ability to work and contribute to society is compromised. By intervening and supporting the cure of blindness, the Tej Kohli and Ruit Foundation aims to empower those who have lost their sight, while simultaneously establishing a legacy of comprehensive eye healthcare. Recognising the importance of gender equality and child welfare, the foundation places great emphasis on curing blindness in women and children, while also supporting the development of education and social infrastructure in the communities it serves.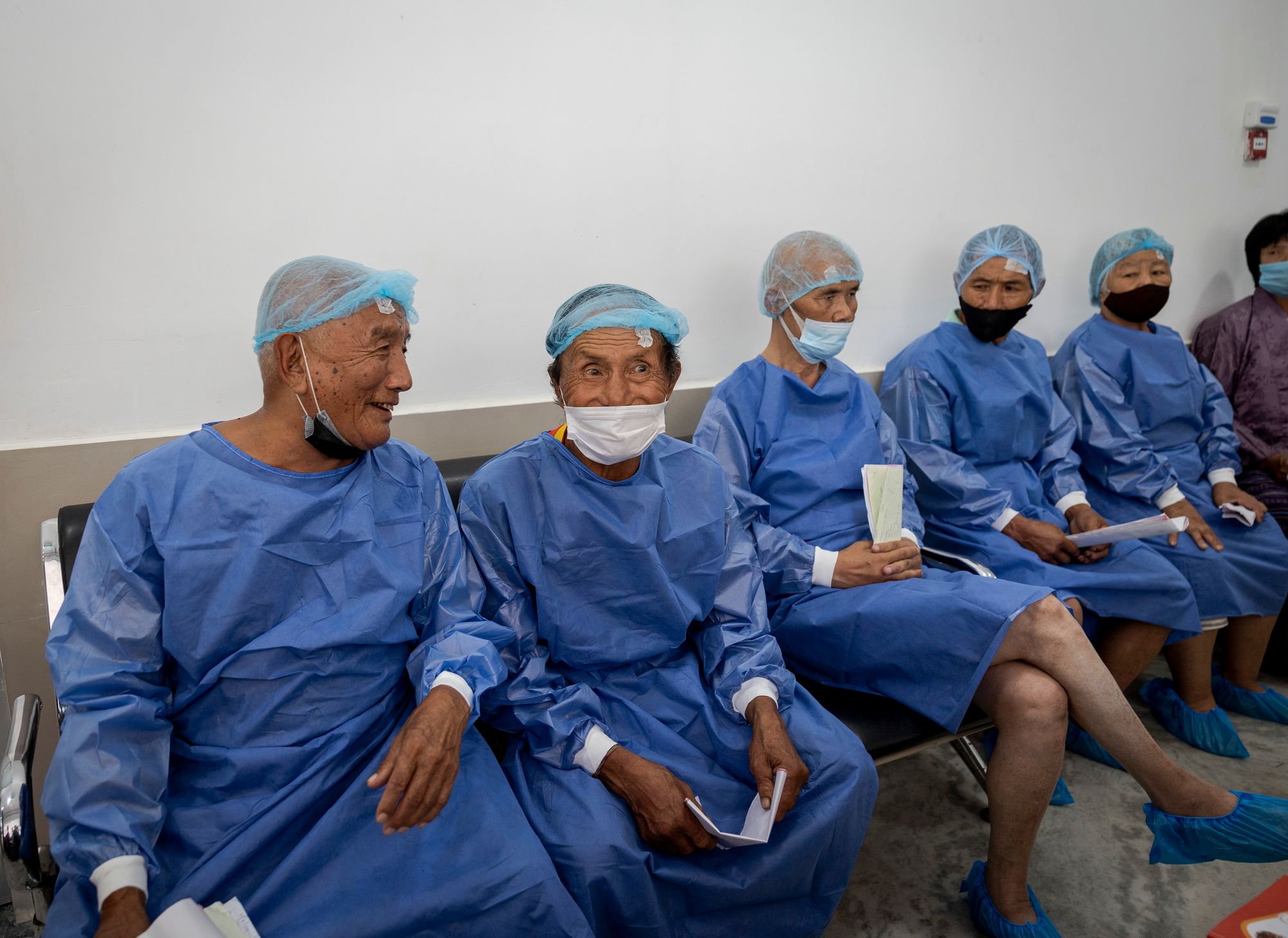 The Path Ahead: A Journey to Transform Lives
As of now, the dedicated team of the Tej Kohli and Ruit Foundation has successfully cured 246 patients in Bhutan, marking a significant milestone in their quest to restore sight. Looking ahead, the foundation's ambitious goal is to cure the remaining blind individuals in Bhutan over the next five years. Achieving this objective will require a concerted effort, involving an estimated 5,000 surgeries conducted through multiple microsurgical camps. Through their unwavering commitment, the foundation aims to bring the gift of sight and hope to every corner of Bhutan, fostering a brighter future for its people.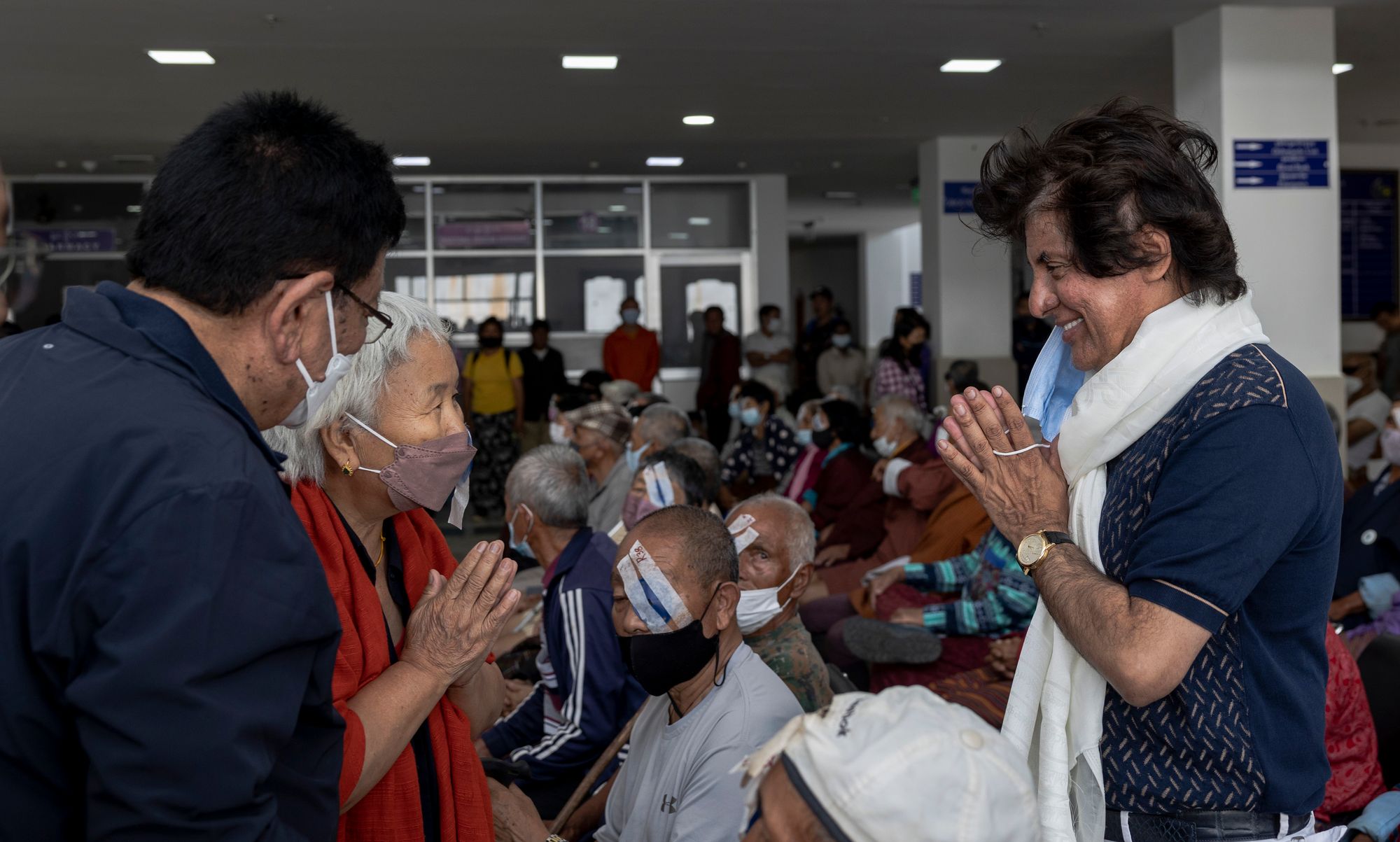 Bhutan's captivating beauty, environmentally conscious practices, and unique cultural ethos align seamlessly with the foundation's vision, providing fertile ground to make a lasting impact. By eradicating blindness and uplifting communities, the foundation not only restores the gift of sight but also paves the way for a future where happiness and well-being take precedence. Join us in witnessing the unfolding of this extraordinary endeavour that promises to illuminate Bhutan, one surgery at a time.
---
Tej Kohli is a philanthropist, technologist and investor.
Find out more about Tej Kohli: Tej Kohli the technologist investing in human triumph
Learn more about the Tej Kohli & Ruit Foundation: tejkohliruit.com
| Follow: Twitter | Instagram | LinkedIn | Facebook | YouTube |