The Tej Kohli & Ruit Foundation, based in London, has been working to cure cataract blindness in remote communities since March 2021.
So far, the Tej Kohli & Ruit Foundation have cured people living in Ghana, Bhutan and Nepal. Over the next year, the NGO has plans to take its mission into many more countries such as Tanzania, Ethiopia, Indonesia and Bangladesh.
Approximately 90% of the world's cataract-blind people live in developing countries, making up about half of the world's blind population (20 million people). The World Health Organization (WHO) reports that 80% of all visual impairments can be prevented.
The foundation's efforts are crucial in achieving the first United Nations Sustainable Development Goal of ending extreme poverty globally by 2030. In January 2023, the foundation cured its 30,000th patient of cataract blindness in Bahjang District, Nepal. Through Dr Ruit's surgical techniques, the foundation can cure a patient for as little as $50 in just 7 minutes. To date, the foundation has cured 30,123 people.
Blindness can often lead to unemployment and exclusion from economic opportunities, leaving those affected struggling to make ends meet. Caregivers of the blind may also have to give up paid work, exacerbating poverty. However, a study published in The Lancet found that investing in cataract surgery can significantly improve a patient's economic productivity, with a return of up to 1500% more than the cost of surgery in the first year after the procedure.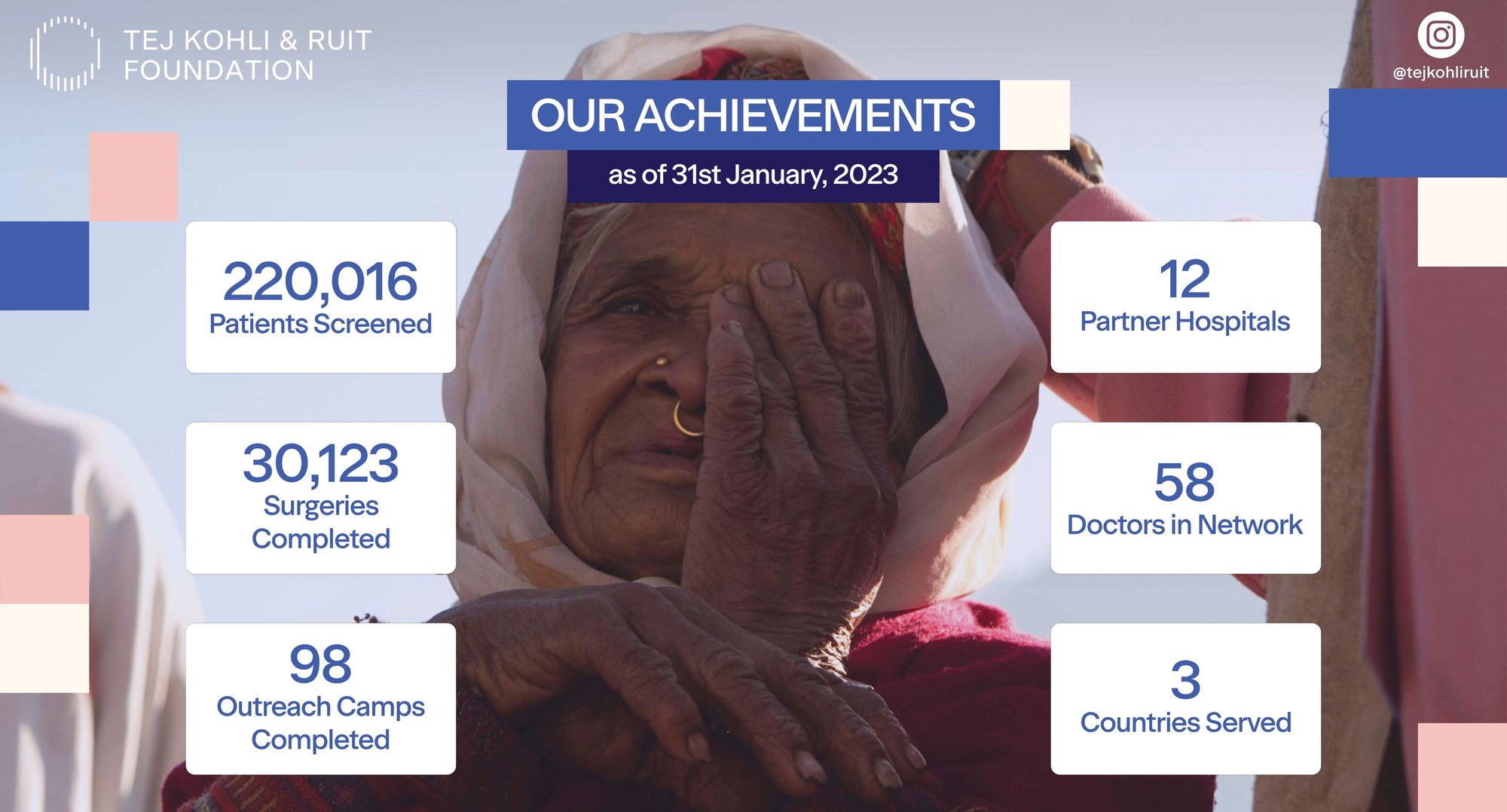 Needless blindness has become a significant public health issue across the developing world. More times than other, individuals are unable to have their blindness cured due to a complete lack of resources or the inability to spend what little money they have on surgery. It is the goal of NGOs such as the Tej Kohli & Ruit Foundation to take interventions to some of the most remote areas in the world to cure those in need.
Ensuring that everyone, even those in underserved communities, is able to live a life without visual impairments. Over the next few years, we have time to correct this issue and lift millions of people out of darkness and into the light.
---
To find out more about Dr Ruit and the Tej Kohli & Ruit Foundation, visit www.tejkohliruit.com.