Blindness & Poverty
The Tej Kohli & Ruit Foundation has screened 407 inmates and completed nine surgeries to cure blindness at Banke District Prison in Nepal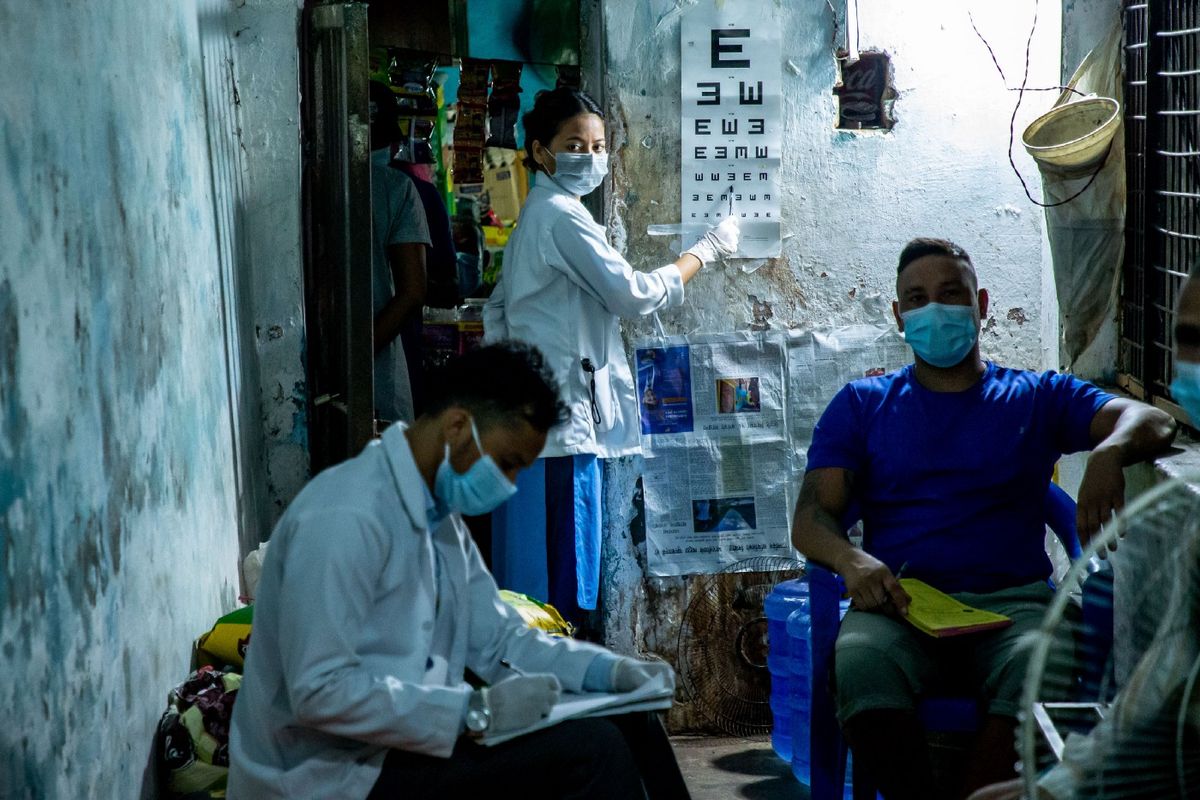 The Tej Kohli and Ruit Foundation believes that good eyesight is a universal right and that people from all sections of society should have the opportunity to access treatments that enable them to see clearly.
With no access to eye care facilities, visually impaired inmates at the district prison in Banke, Nepal, couldn't do much except make repeated requests to the authorities to offer them treatment. With a high number of visually impaired amongst the prison population, the prison authorities were very welcoming when the Tej Kohli and Ruit Foundation offered to help.
On 25th and 26th August, 2021, the Tej Kohli and Ruit Foundation conducted a screening camp for inmates detained at the Banke District Prison. Inmates expressed immense happiness at receiving an opportunity to have their sight checked for possible anomalies. Many were found to be suffering from refractive errors, with some in need of immediate intervention.
Of the 796 detainees, 407 were screened for cataracts and other ailments over the two days. The Tej Kohli and Ruit Foundation, cooperating with a partner hospital in Nepalgunjn, was been able to complete nine surgeries to cure blindness and severe visual impairment due to cataracts.
Dr Sanduk Ruit and Tej Kohli aspire to cure half a million of cataract blindness by 2026, mostly in the developing world as a part of the Tej Kohli & Ruit Foundation mission to combat cataract blindness.
For more information on Tej Kohli as a philanthropist visit tejkohliruit.com and to read more of his views go to his Medium.
To read about Tej Kohli as an investor visit Kohli Ventures.
Find out more about Tej Kohli: Tej Kohli the technologist investing in human triumph, Tej Kohli the philanthropist trying to cure the developing world of cataracts and Tej Kohli the London tycoon with a generous streak.
| Follow: Twitter | Instagram | LinkedIn | Facebook | YouTube |