In the far-western region of Nepal sits the Bahjang District. The area, which is severely isolated and marginalised, is home to 189,097 people.
Khadak Bhatta, an ophthalmologic assistant is the only eye specialist in the area and runs the one and only community eye centre in the region. Much like a lot of the developing world, regions such as Bahjang lack vital resources and access to healthcare.
The community eye centre caters to around 300 patients each month, with the majority of issues being related to cataracts and refractive errors. Khadak Bhatta, being an ophthalmologic assistant, is unable to perform surgery on patients meaning he is often left with no choice but to send patients to Dhangadi - which takes 12 hours to reach.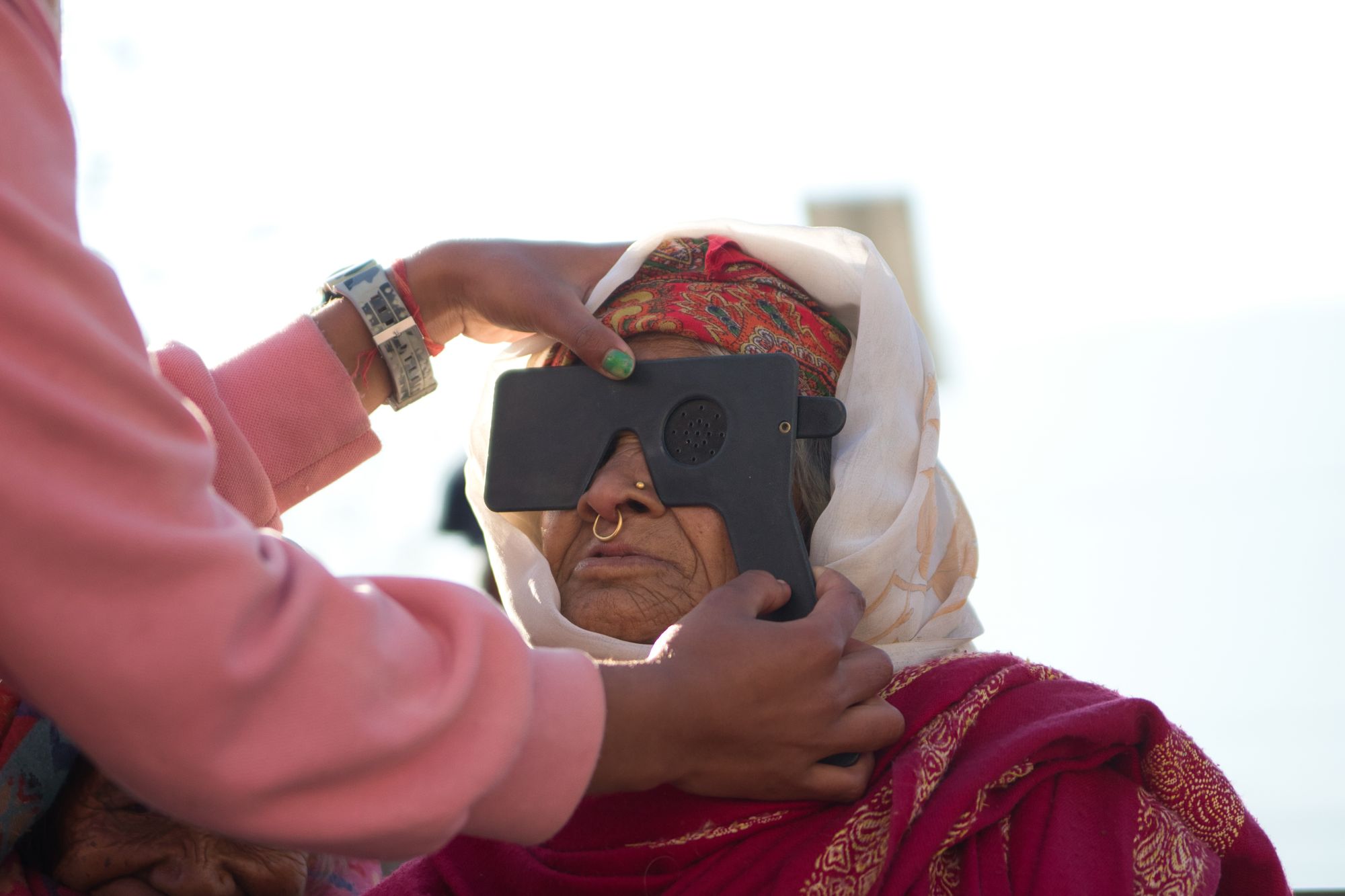 The majority of communities and families in Bahjang face the issue of finding their way to clinics and the financial means to pay for the journey and the surgery. Living in extreme poverty means that the individual is living on an income of less than USD$2 a day which causes them to continue to suffer needlessly with blindness.    
NGOs such as the Tej Kohli & Ruit Foundation reach areas like this, patients who were once unable to receive treatment are able to have their eyes checked and cured.
At the beginning of 2023, eye specialists from the Geta Eye Hospital, a Tej Kohli & Ruit Foundation partner hospital, travelled to Bahjang. The teams prepared to stage three microsurgical eye camps in Deulekh, Chainpur and Jhota.
Eye care teams prepare to leave no patient behind meaning teams search far and wide through remote villages to find those in need of cataract surgery.
Over the course of this trip, 1,630 people were screened and 443 of those were identified as living with cataracts. Patients were then invited to the Tej Kohli & Ruit Foundation Outreach Microsurgical Eye Camp (OMEC) in Bajhang.
Patients began making their way from their villages to the camp. Many patients are often carried upon family members' backs as they cannot see to make their own way. Many families take time out of work and can be subject to a loss of income due to having a blind family member. This then pushes families and communities deeper into poverty.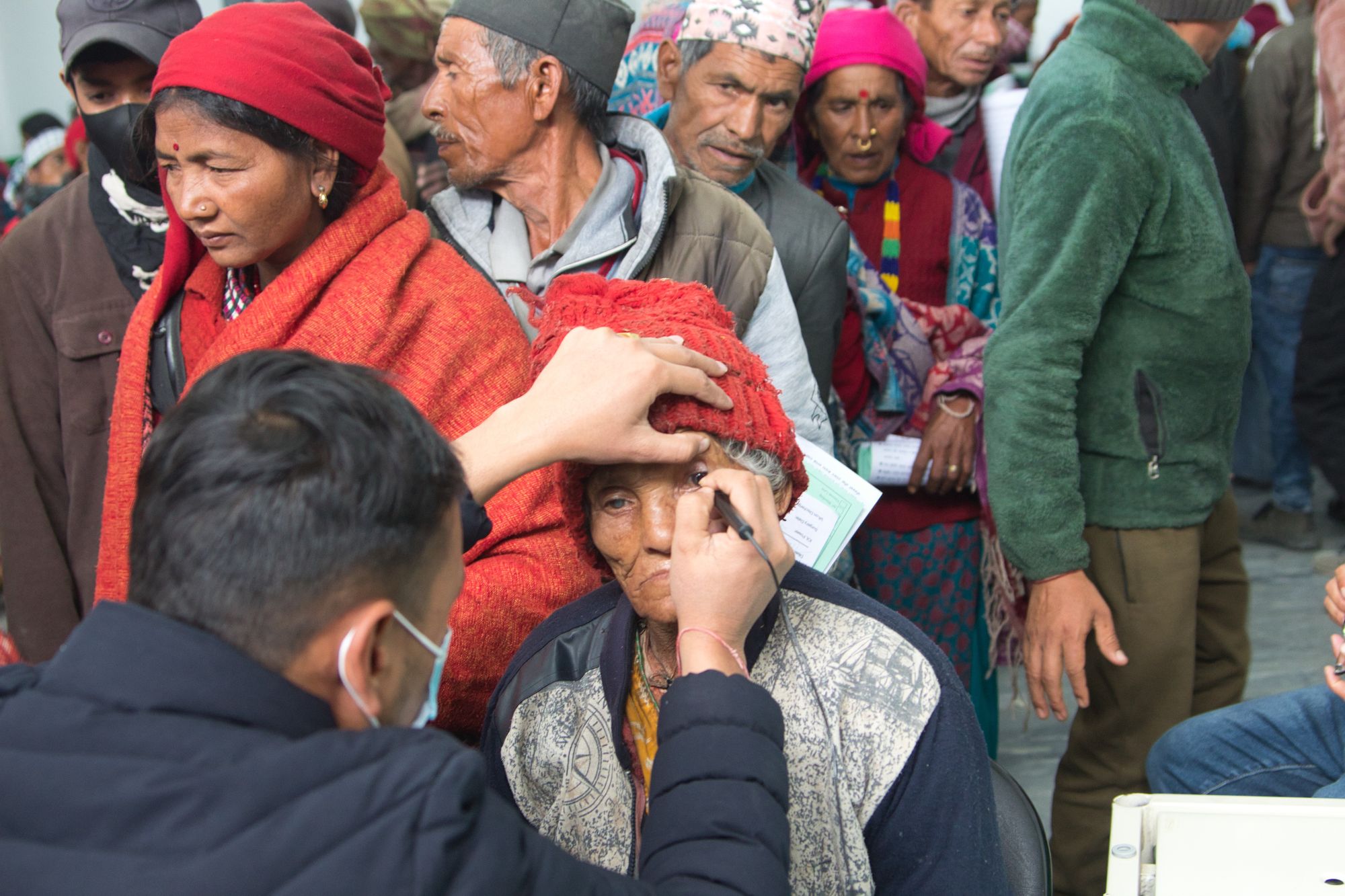 The Tej Kohli & Ruit Foundation place emphasis on communities that are suffering to ensure that those living in extreme poverty are given a second chance to sight.
During this mission in Bahjang, the eye care team worked tirelessly to cure the entire community of needless cataract blindness. Dr Anil Gurung, alongside his team, performed more than 80 surgeries in a single day. After ten days in the remote district, teams began to return home to Dhangadi, having successfully cured 443 people of cataract blindness.
---
Keep up to date on all things Tej Kohli, Philanthropy & Healthcare
For more information on Tej Kohli as a philanthropist visit tejkohliruit.com and to read more of his views go to his Medium.
To read about Tej Kohli as an investor visit Kohli Ventures.
Find out more about Tej Kohli: Tej Kohli the technologist investing in human triumph, Tej Kohli the philanthropist trying to cure the developing world of cataracts, Tej Kohli the London tycoon with a generous streak.
| Follow: Twitter | Instagram | LinkedIn | Facebook | YouTube |