Philanthropy
$123.5 Million Distributed To Charities Through Bezos Day One Fund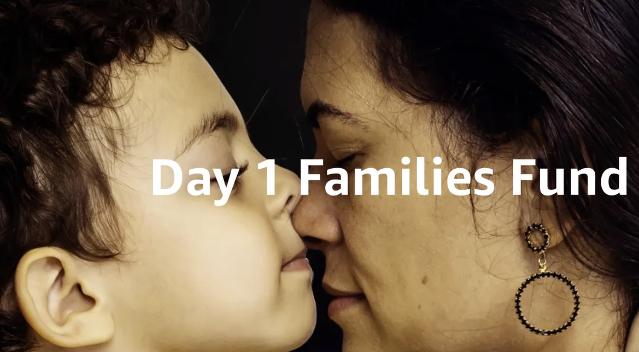 The Bezos Day One Fund, launched by Jeff Bezos and now ex-wife Mackenzie Scott, is a $2 billion philanthropic fund aimed towards lifting families out of poverty.
Since beginning in 2018, the Families Fund has allocated $521.6 million to charities and organisations in 45 U.S. states as well as Puerto Rico and Columbia. This years marks the fifth year of the fund and awardees include Changing Homelessness, The Centre for Women and Families, The Salvation Army, Family Promise of Hawaii and many more. The full list of all 40 recipients can be found here.
The annual award goes to non-government bodies doing compassionate, tangible and meticulous work to ensure families and young people in need don't suffer without support.
Inspired by the vision of Mary's Place in Seattle, the Bezos Day One Families Fund hopes to end all cases of children sleeping outside. Focussing on making considerable and long lasting impact in two ways, the fund; funds existing charities and organisations, abling them to continue doing their vital work and; creates new, non-profit schools in low-income areas.
Also within the Bezos' philanthropy model is the The Day One Academies Fund, a non-profit building a network of free preschools in underprivileged communities. Taking on a Montessori approach to teaching young children at preschool level, the Academies Fund was inspired by Bezos' own experience of pre-schooling. The non-profit is now offering free schooling for five days a week for children aged three to five. With a focus on hands-on, collaborative and self-directed play, the fund 'aims to nurture the potential in every child to become a creative leader, original thinker, and lifelong learner by increasing access to early childhood education in underserved communities.'
Bezos' belief is that 'If you have a mission you can do with government, you can do it with nonprofit or for-profit. If you can figure out how to do it with for-profit that has a lot of advantages: It's self-sustaining.' The belief that actions of a government can be done better by a non-profit seems to be the message.
This is not the first philanthropic action Amazon CEO Bezos has taken. He has vowed to give away the majority of his $124 billion wealth throughout his lifetime, the bulk of which he aims to give to the climate change fight and the unification of humanity. So far he has donated $2.5 billion, yet this figure could be higher.
Critiqued in the past for not signing the Giving Pledge set up by Warren Buffet and Bill gates, Bezos' Fund seems to show a shift in his attitude. Perhaps creating his own fund with people he believes are best fit for the job is the method of Bezos' future philanthropy.  Is this the future of philanthropy?
For more information on Tej Kohli as a philanthropist visit tejkohliruit.com and to read more of his views go to his Medium.
To read about Tej Kohli as an investor and technologist visit Kohli Ventures.
Find out more about Tej Kohli: Tej Kohli the technologist investing in human triumph, Tej Kohli the philanthropist trying to cure the developing world of cataracts and Tej Kohli the London tycoon with a generous streak.
| Follow: Twitter | Instagram | LinkedIn | Facebook | YouTube |