Philanthropy
Largest Single Donation To Sight Charity Announced On World Sight Day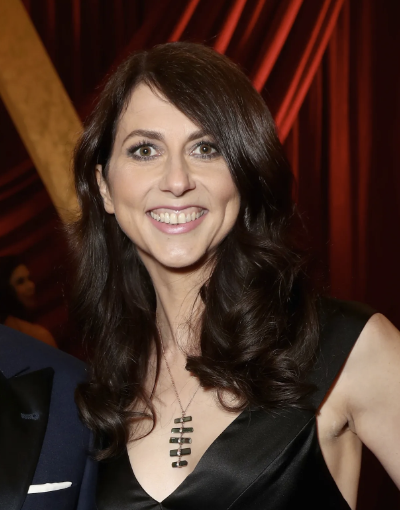 What is believed to be the largest single private donation to a cause correcting blurred vision has been accomplished by billionaire MacKenzie Scott.
The announcement fell on World Sight Day, the 13th of October, that Scott donated £13.5 million to VisionSpring, a social enterprise that provides 'affordable eyeglasses, vision screening and training so that non-profits, social entrepreneurs, government agencies, and corporate clients can bring the wonder of clear vision to their communities'.
Blurred vision is a problem that affects millions of people and leaves even more in poverty. One of the largest solutions to this problem is glasses, reported to be able to correct 49% of the world's global visual impairments.
The donation is said to be the initialiser to an array of initiatives with the goal of providing glasses to tea, coffee, cocoa and artisan low-wage employees and farmers across nations such as Ghana, Uganda and Bangladesh.
The charity has distributed 8.7 million pairs of glasses to 24 countries since it began in 2001. The outcome of these donations are published on their website and show that of those that received glasses saw a 22-32% rise in their productivity. Over half of the workers who the social enterprise have provided glasses to are first-time wearers, so have suffered in silence for years with blurred vision.
VisionSpring told the Guardian "For workers the benefits of this-700 year-old technology are immediate. They gain improved productivity, income and wellbeing the moment glasses move from case to face. Research also shows that eyeglasses improve quality of life, reducing depression and anxiety, and increasing involvement in religious and family life."
Aligned with the UN's Sustainable Development Goals, VisionSpring shows that glasses contribute towards meeting a range of the goals including:
No poverty (SDG 1.2)
Good health and well-being (SDG 3.8, 3.C and 3.6)
Quality education (SDG 4.1, 4.5)
Gender equality (SDG 5, 5. B)
Productivity and economic growth (SDG 8.2, 8.8, 8.10)
This is not the first time Scott has donated large amounts of her wealth to charitable causes.  Scott has signed up to The Giving Pledge, donated billions to racial equality, LGBTQ+ equality, democracy, Covid-19 support, Planned Parenthood and climate change organisations to name a few.
Since world's largest divorce settlement in history between Scott and her ex-husband Amazon CEO Jeff Bezos in 2019 where Scott received $35.6 billion, Scott has vowed to give away her money "until the safe is empty".
For more information on Tej Kohli as a philanthropist visit tejkohliruit.com and to read more of his views go to his Medium.
To read about Tej Kohli as an investor visit Kohli Ventures.
Find out more about Tej Kohli: Tej Kohli the technologist investing in human triumph, Tej Kohli the philanthropist trying to cure the developing world of cataracts and Tej Kohli the London tycoon with a generous streak.
| Follow: Twitter | Instagram | LinkedIn | Facebook | YouTube |