One of my proudest achievements throughout my career is the Tej Kohli and Ruit Foundation. Having set this NGO up over two years ago alongside the world's most renowned ophthalmologist, Dr Sanduk Ruit, the work is showing no sign of slowing down.
The Tej Kohli and Ruit Foundation travels the globe curing people of cataracts and helping to reduce and eradicate extreme poverty everywhere by 2030. So far our teams have travelled to Nepal, Bhutan and Ghana. The next steps are to continue to journey to Indonesia, Tanzania, Laos and Cambodia. These plans will see thousands more be cured of cataract blindness and ultimately lift those out of extreme poverty and towards a better, healthier life.
Recently, the Tej Kohli and Ruit Foundation travelled into the isolated regions of Makwanpur. This is home to the Chepang community of Nepal. Living high in the hills of Nepal's mountains, the Chapang people have extremely limited access to medical services and essential resources.
Here you can see a video of the Chepang community being visited by the Tej Kohli and Ruit Foundation.
Twelve separate screening camps were organised to screen over 2,800 people. Out of those screened 369 were identified to be living with needless cataract blindness.  Their surgeries were completed by the Tej Kohli & Ruit Foundation teams and surgeons at the Hetauda Community Eye Hospital in Nepal.
On top of this, the Tej Kohli and Ruit Foundation have also been hard at work planning for new camps in new countries. With nations such as Ghana, Indonesia and Tanzania coming up in the future, thousands of people will be able to live a better life free of economic hardship and blindness.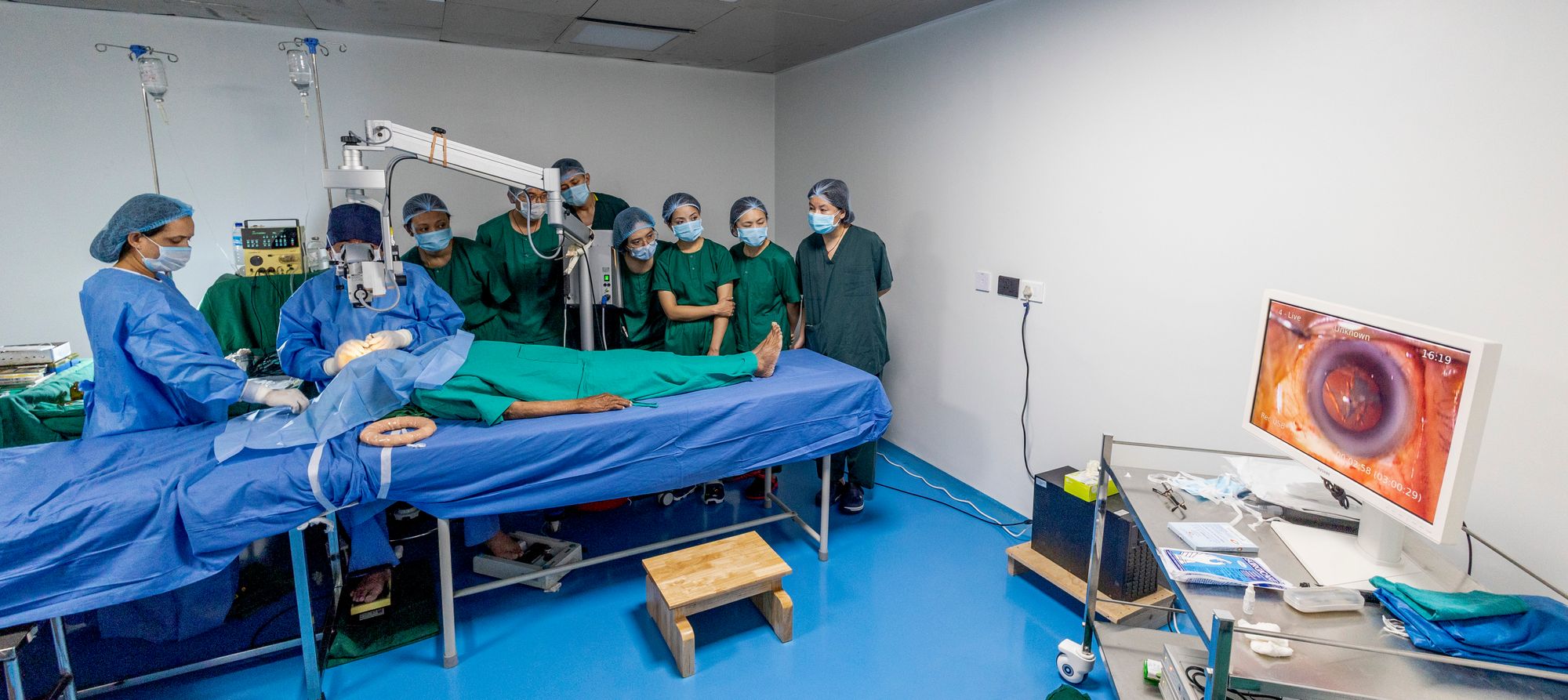 Leaving a legacy of care and support whilst also training health professionals on how to cure and prevent cataracts is at the heart of the Tej Kohli and Ruit Foundation. With every area visited, it is ensured that doctors are trained and equipped with the knowledge needed to cure and prevent needless blindness.
With our work achievement success, there is no plan to slow down. Our goal of eradicating extreme poverty and curing 300,000+ of needless blindness by 2023 is well underway.
For more information on Tej Kohli as a philanthropist visit tejkohliruit.com and to read more of his views go to his Medium.
To read about Tej Kohli as an investor visit Kohli Ventures.
Find out more about Tej Kohli: Tej Kohli the technologist investing in human triumph, Tej Kohli the philanthropist trying to cure the developing world of cataracts and Tej Kohli the London tycoon with a generous streak.
| Follow: Twitter | Instagram | LinkedIn | Facebook | YouTube |